Brisbane
'Brisbane
(pronounced
IPA
:
/ˈbrɪzbən/
) is the third largest city in Australia, as well as the
capital
and most populous city of the
Australian
state
of
Queensland
. It is set close to the
Pacific Ocean
, and is situated on the
Brisbane River
on plains between
Moreton Bay
and the
Great Dividing Range
in
south-eastern Queensland
.
The city is named in honour of
Sir Thomas Brisbane
who was
Governor of New South Wales
from 1821 – 1825. The original settlement grew from a harsh
penal colony
established at his direction in 1824 at
Redcliffe
, 28km to the north. The colony was moved to what is now the location of the Brisbane CBD in 1825, and free
settlers
were permitted from 1842. It was chosen as the capital when Queensland was proclaimed a separate colony, in 1859. The city developed slowly until after
World War II
, when it played a central role in the
Allied
campaign as the
South West Pacific headquarters
for
General Douglas MacArthur
.
More recently, Brisbane hosted the
1982 Commonwealth Games
, the
1988 World's Fair (Expo '88)
, and the
2001 Goodwill Games
.
History
Torres Strait
. To these people the area that would become Brisbane was known as Mian-jin, which means 'place shaped as a spike'.
[1]
In 1823, an exploration party led by
John Oxley
explored
Moreton Bay
and sailed up the
Brisbane River
as far as
Goodna
, some 20 km upstream from what is now
Brisbane central business district
.
In 1824, the colonial administration of
New South Wales
established a
penal settlement
at what is now
Redcliffe
, on the shores of Moreton Bay. However, the Redcliffe settlement was abandoned after only one year and the colony was moved south to a peninsula on the Brisbane River (today the
Brisbane CBD
), which offered a more reliable water supply. Non-convict European settlement of the Brisbane region commenced in 1838.
German missionaries settled at Zions Hill,
Nundah
, as early as 1837, five years before Brisbane was officially declared a free settlement. During these five years, a small trickle of free settlers entered the area and by the end of 1840 Robert Dixon had started work on the first plan of Brisbane Town in anticipation of future development.
The German missionaries consisted of two ministers, Pastor C Eipper and K W Schmidt, and lay missionaries whose names were Haussmann, Johann Gottried Wagner, Niquet, Hartenstein, Zillman, Franz, Rode, Doege and Schneider. They were allocated 260 hectares and set about establishing the mission, which became known as German Station.
Queensland
was proclaimed a separate colony in June 1859 and Brisbane was chosen as its capital. However, Brisbane was not incorporated as a city until 1902. Over twenty small municipalities and shires were amalgamated in 1925, to form the City of Greater Brisbane which is governed by the
Brisbane City Council
.
The Windmill
, which was built by convicts in 1828. According to the
heritage notice at the Windmill
, it is Queensland's oldest
surviving
building. The Windmill was originally used for the grinding of grain and a punishment for the convicts that manually operated the grinding mill. The tower's other significant claim to fame, largely ignored, is that the first television signals in the southern hemisphere were transmitted from it by experimenters in April 1934 – long before TV commenced in most places. These experimental TV broadcasts continued until World War II.
Another historic building is the
Shrine of Remembrance
, which was dedicated on
11 November
,
1930
. The Shrine of Remembrance is Brisbane's main memorial of remembrance to Australia's war dead.
During
World War II
, Brisbane played a central role in the
Allied
campaign when the AMP Building (now called
MacArthur Central
) was used as the
South West Pacific headquarters
for
General Douglas MacArthur
, the chief of the Allied Pacific forces. Also used as a Headquarters by the American troops during World War II was the T & G Building.
[2]
Approximately 1,000,000 US troops passed through Australia during the war, as the primary coordination point for the
South West Pacific
.
[3]
Brisbane staged both a successful
Commonwealth Games during 1982
, and
World's Fair
during 1988. These events were accompanied by a scale of public expenditure, construction and development not previously seen in the state of
Queensland
.
In the new millennium, Brisbane is one of Australia's fastest growing centres, receiving large numbers of migrants from other
Australian states and territories
.
Geography
Brisbane city centre
is situated in the southeast corner of Queensland, Australia, at a
latitude
and
longitude
of . The city straddles the Brisbane River, and its eastern suburbs line the shores of Moreton Bay. The greater Brisbane region lies on the coastal plain east of the
Great Dividing Range
, although the urban area is dotted by large hills reaching up to 300 metres such as
Mount Coot-tha
,
Mount Gravatt
, Whites Hill and Stephens Mountain.
Generally, the city is a low-lying
floodplain
and susceptible to severe
flooding
. Many suburban creeks also criss-cross the city, which increases the risk of localised flooding. The city has suffered two major floods since colonisation, in 1893 and 1974. The
1974 Brisbane flood
occurred partly as a result of "
Cyclone Wanda
". Continual non-stop heavy rain had fallen during the three weeks leading up to the flood, which occurred during the
Australia Day
weekend (26 – 27 January,
1974
). The flood damaged many parts of the city, especially in the suburbs of
Oxley
,
Bulimba
,
Rocklea
,
Coorparoo
and
New Farm
. The
City Botanic gardens
were also inundated, leading to a new colony of
mangroves
to form in the City Reach of the Brisbane River.
The
Brisbane central business district
is situated in a curve of the Brisbane river. The area covers only 2.2 square kilometres and is easily walkable. The central streets are named after members of the
House of Hanover
. Streets named after female members (
Adelaide
, Alice,
Ann
, Charlotte, Elizabeth, Margaret, Mary) run parallel to
Queen Street
and
Queen Street Mall
(named in honour of
Queen Victoria
) and perpendicular to streets named after male members (
Albert
,
Edward
,
George
, William).
Brisbane has a lower
inner city
population density
than Australia's two largest cities,
Sydney
and
Melbourne
, although constant
population growth
occurring in Brisbane is closing the gap between Brisbane and Melbourne. The lower population density reflects the fact that most of Brisbane's housing stock consists of detached houses. Early legislation decreed a minimum size for residential blocks resulting in few
terrace houses
being constructed in Brisbane. The high density housing that did exist came in the form of miniature Queenslander-style houses which resemble the much larger traditional styles but are sometimes only 1/4 the size. These miniature Queenslanders are becoming scarce but can still be seen in the inner city suburbs. Multi residence accommodations (such as apartment blocks) are relative newcomers to Brisbane, with few such blocks built before
1970
, other than in inner suburbs such as
New Farm
. Pre-1950 housing stock was often built in a distinctive architectural style known as a
Queenslander
, featuring timber construction with large
verandahs
and high ceilings. The relatively low cost of timber in South-East Queensland meant that until recently most residences were constructed of timber, rather than brick or stone. Many of these houses are elevated on stumps (also called
stilts
), that were originally timber, but are now frequently replaced by steel or concrete.
Overall the city has a density of 379.4 people per square kilometre, which is comparable to that of
Sydney
. Recently the density of the city and inner city neighbourhoods has increased with the construction of apartments, with the result that the population of the central business district has doubled over the last 5 years.
[4]
Climate
Brisbane has a
humid subtropical climate
(
Koppen climate classification
Cfa
) with hot, humid summers and dry, mild winters. From late Spring through to early Autumn, thunderstorms are common over the greater Brisbane area, with the more severe events accompanied by large damaging hail stones, torrential rain and destructive winds.
The city's highest recorded temperature was 43.2 °C (109.8 °F) on the
26 January
1940
. On 19 July 2007, Brisbane's temperature fell below freezing point for the first time since records began, registering -0.1 °C at the airport.
[5]
Brisbane's wettest day was
21 January
1887
, when 465 mm (18.3 in) of rain fell on the city, the highest maximum daily rainfall of any of Australia's capital cities. From 2006, Brisbane and surrounding temperate areas have experienced the most severe drought in over a century, as supplying dam levels dropped below one quarter of their normal capacity. As a result, residents have been mandated by local laws to observe level 5 water restrictions on gardening and other outdoor water usage.
[6]
Climate Table
Jan
Feb
Mar
Apr
May
Jun
Jul
Aug
Sep
Oct
Nov
Dec
Year
Mean daily maximum temperature (°C)
29.4
29.0
28.0
26.1
23.2
20.9
20.4
21.8
24.0
26.1
27.8
29.1
25.5
Mean daily minimum temperature (°C)
20.7
20.6
19.4
16.6
13.3
10.9
9.5
10.3
12.9
15.8
18.1
19.8
15.7
Mean monthly rainfall (mm)
159.6
158.3
140.7
92.5
73.7
67.8
56.5
45.9
45.7
75.4
97.0
133.3
1146.4
Source: Bureau of Meteorology
Governance
Unlike other Australian capital cities, a large portion of the greater metropolitan area of Brisbane is controlled by a single
local government
entity, the
Brisbane City Council
. Since the creation of the Brisbane City Council in
1925
the urban areas of Brisbane have expanded considerably past the City Council boundaries.
The City of Brisbane is divided into 26 wards, with each ward electing a Councillor as their community representative. The
Lord Mayor of Brisbane
and Councillors are elected every four years by popular vote, in which all residents must participate. The current Lord Mayor of Brisbane is
Campbell Newman
, who was elected to the position in
March 2004
.
Brisbane City Council is the largest local government body (in terms of population and budget) in Australia. The Council, formed by the merger of twenty smaller councils in 1925, has jurisdiction over an area of 1367 km². The Council's annual budget is approximately $1.6 billion, and it has an asset base of $13 billion.
[7]
The Brisbane
metropolitan area
now covers parts of several adjoining
local government area
s including
Beaudesert Shire
,
Caboolture Shire
,
Gold Coast City
,
Ipswich City
,
Logan City
,
Pine Rivers Shire
,
Redcliffe City
and
Redland Shire
.
Economy
Brisbane's economy has
white-collar
and
blue-collar
industries. White-collar industries include
information technology
,
financial services
,
higher education
and
public sector
administration generally concentrated in and around the
central business district
and recently established office areas in the inner suburbs. Blue-collar industries include
petroleum
refining, stevedoring,
paper
milling,
metalworking
and
QR
railway workshops tend to be located on the lower reaches of the Brisbane River and in new industrial zones on the urban fringe.
Tourism
is an important part of the Brisbane economy, both in its own right and as a gateway to other areas of Queensland.
Since the late 1990s and early 2000s, the Queensland State Government has been developing technology and science industries in Queensland as a whole, and Brisbane in particular, as part of its "Smart State" initative. The government has invested in several biotechnology and research facilities at several universities in Brisbane. The
Institute for Molecular Bioscience
at the
University of Queensland
(UQ) Saint Lucia Campus is a large CSIRO and Queensland state government initiative for research and innovation that is currently being emulated at the
Queensland University of Technology
(QUT) Campus at Kelvin Grove with the establishment of the
Institute of Health and Biomedical Innovation
(IHBI).
The
Port of Brisbane
is on the lower reaches of the Brisbane River and on Fisherman's Island at the rivers mouth, and is the 3rd most important port in Australia for value of goods.
[8]
Container freight
,
sugar
,
grain
,
coal
and
bulk liquids
are the major exports. Most of the port facilities are less than three decades old and some are built on reclaimed
mangroves
and
wetlands
. The Port is a part of the
Australia TradeCoast
, the country's fastest-growing economic development area, is a marketing partnership between the Queensland Government, the city of Brisbane, Brisbane airport and its seaport, originally proposed by a UK marketer who had also developed the
Amsterdam airport
Area zone. Geographically, Australia TradeCoast occupies a huge swathe of land around the airport and port. Commercially, the area has attracted a mix of companies from throughout the Asia Pacific region.
Major businesses
Brisbane is also considered one of the major business hubs in Australia. Most major Australian and International companies have either a major or minor contact office in Brisbane. Many
electronics
companies also take advantage of the strategic port and airports by choosing to have distribution hubs in the city.
LG
,
Panasonic
,
Samsung
are just a few practical examples.
DHL Global
have their Oceanic distribution warehouse located in Brisbane, while Asia Pacific Aerospace has their headquarters there.
Home grown major companies from Brisbane include
Suncorp-Metway Limited
,
Flight Centre
, SunSuper,
Orrcon
,
Credit Union Australia
,
Donut King
, Wotif.com, WebCentral,
PIPE Networks
,
Krome Studios
, Mincom Limited and
Virgin Blue
are headquartered in Brisbane, while the city has regional presences of
Alcan
,
Boeing
,
IBM
and
Red Hat
.
Retail
Brisbane has many
shopping centres
. The
Queen Street Mall
has
restaurants
, souvenirs and shopping centres, including:
Wintergarden
,
Broadway on the Mall
,
Queens Plaza
, Brisbane Arcade and
The Myer Centre
. The majority of consumer commerce is generally done within the suburbs of Brisbane, via massive shopping centre hubs which include major departments chains. There are 4 major shopping centres in Brisbane located in the suburbs of
Chermside
,
Indooroopilly
,
Mt Gravatt
and
Carindale
. Smaller, yet significant shopping centres are also littered around the other suburbs of the city. (
see List of shopping centres in Australia
)
Employment
Despite strong economic growth, Queensland government statistics show unemployment rates of over 12% among migrants to Brisbane statistical division from interstate and overseas.
[9]
Demographics
Brisbane
Population by year
1825
47
(convict settlement)
1831
1,241
1839
2,212
1846
6,257
(free settlement)
1851
8,375
1891
104,276
(gold rush)
1925
260 000
1950
442,000
1960
603,000
1970
798,000
(interstate migration)
1980
1,067,000
1990
1,303,000
2000
1,591,000
2004
1,810,943
(2005 estimate)
The population of Brisbane city is estimated at 989,152 (as of June 2006).
[10]
Greater Brisbane has an estimated urban population of 1.7 million.
Brisbane City Council
as Australia's largest (by area) predominantly urban Local Government Area, is the most populous LGA in Australia. Brisbane is claimed to have the highest rate of population growth of any Australian capital city. The urban population reportedly grew by 11.5% between 1999 and 2004.
[11]
The last Australian Census in
2006
showed that 1.7% of Brisbane's population are of indigenous origins, while 21.7% were
born overseas
. Approximately 16.1% of households speak a language other than English, with the most common being
Mandarin
,
Vietnamese
and
Cantonese
. The median age across the city is 35 years old.
[12]
Education
University of Queensland
(A member of the
Group of Eight
and
Universitas 21
),
Queensland University of Technology
and
Griffith University
. Other universities which have campuses in Brisbane include the
Australian Catholic University
,
Central Queensland University
,
James Cook University
, the
University of the Sunshine Coast
and the
University of Southern Queensland
.
Brisbane also has
TAFE
colleges including the
Bremer Institute of TAFE
,
Brisbane North Institute of TAFE
,
Metropolitan South Institute of TAFE
and the
Southbank Institute
. Other independent tertiary education providers include the
Australian College of Natural Medicine
, the
Brisbane College of Theology
,
QANTM
, Brisbane College of Photography and Art as well as .
Brisbane is covered under the jurisdiction of Education Queensland regarding public primary and high schools. (''See the
List of schools in Queensland
).
Culture
Arts and entertainment
Brisbane has a thriving live music scene, as well as theatres and museums within the
city
,
South Bank
, the
South Bank Parklands
and Brisbane suburbs. It is the birthplace of internationally acclaimed singers, music bands, authors, actors, artists, sculptors and fashion designers. Many of Brisbane's singers and musicians (both popular and classical) have performed overseas, and have received international awards and recognition. Along with
Beijing
,
Berlin
,
Birmingham
and
Marseille
, Brisbane was nominated as one of the Top 5 International Music Hotspots by
Billboard
in 2007.
[13]
There are also popular entertainment pubs and clubs within both the
City
and
Fortitude Valley
.
Annual events
Major cultural events include the
Ekka
(the Royal Queensland Show) is held each year in August, at the
Brisbane Exhibition Ground
,
Riverfestival
(which includes River
fire
), is held each year in September at South Bank Parklands and surrounding areas; Warana, (meaning
Blue Skies
), was a former
spring
festival which began in 1961 and was held in September each year. Run as a celebration of Brisbane, Warana was similar in many ways to Melbourne's
Moomba
festival. Warana was changed, in 1996, to a
biennial
Brisbane Festival
.
The Paniyiri festival at
Musgrave Park
(corner of Russell and Edmonstone Streets,
South Brisbane
) an annual Greek cultural festival held on the first weekend in May. Also in
Musgrave Park
the Brisbane Medieval Fayre and Tournament is held each June.
The Valley Fiesta is an annual three-day event organised by the Valley Chamber of Commerce. It was launched by Brisbane Marketing in 2002 as a way to promote Fortitude Valley further as a hub for arts and youth culture. It features free live music, market stalls, food and drink from many local restaurants and cafés, and other entertainment.
Tourism and recreation
Popular recreational areas include the
South Bank Parklands
, the
Roma Street Parkland
(which has an outdoor
amphitheatre
), the
Brisbane City Botanic Gardens
(a colonial era botanic gardens founded in 1855 in the Brisbane CBD), and the
Mount Coot-tha
state forest (which includes a lookout over the city), the
Brisbane Botanic Gardens
(contemporary
botanical gardens
) which includes the
Sir Thomas Brisbane Planetarium
and the
"Tsuki-yama-chisen" Japanese Garden
, as well as
Lone Pine Koala Sanctuary
and
Brisbane Forest Park
, the rock-climbing cliffs which are located at the southern approach to the Story Bridge at
Kangaroo Point
, and the more than 27 km of bicycle pathways which line both sides of the river east and west of the city centre. Another new Brisbane attraction is the Story Bridge Adventure Climb. The Story Bridge is one of only three legally climbable bridges in the world. The latest addition to Brisbane tourism is the $750 million
Portside Wharf
.
Sport
Brisbane has teams in all interstate competitions including:
With the closure of the Milton Tennis grounds in 1994, Brisbane was without a major tennis facility until recently. In 2005, a new A$65 million tennis stadium, to be located in the suburb of Tennyson was approved by the State Government and in conjunction with Mirvac constructions is to be constructed starting in May 2006, with a completion date scheduled for December 2008.
Brisbane has hosted several major sporting events including the
1982 Commonwealth Games
and the
2001
Goodwill Games
.
Brisbane also hosted events during the
1987 Rugby World Cup
,
1992 Cricket World Cup
,
2000 Sydney Olympics
, the
2003 Rugby World Cup
and will host the Grand Final of the
2008 Rugby League World Cup
.
Former
Premier
Peter Beattie
has announced plans for Brisbane to bid for the 2020 or 2024
Olympic Games
.
[14]
Media
Brisbane has only one daily newspaper,
The Courier-Mail
, and one Sunday paper,
The Sunday Mail
, both owned by
News Corporation
. Brisbane also receives the national daily,
The Australian
, and the
Weekend Australian
, in addition to
Fairfax
papers
Australian Financial Review
, the
Sydney Morning Herald
and
The Age
. There are also numerous community and suburban newspapers throughout the metropolitan and regional areas, including
Brisbane News
and
City News
, many of which are produced by Quest Newspapers (which is also owned by News Corporation.)
mX
, a new free daily commuter newspaper (also owned by News Corporation) also launched in 2007, following on from the newspaper's success in Melbourne and Sydney. In 2007, Fairfax launched the
Brisbane Times
, an online only news site designed to push Fairfax into the local market.
Brisbane is served by all five major television networks in Australia, which broadcast from the summit of
Mount Coot-tha
. The three commercial stations are
Seven
,
Nine
, and
Ten
, while the two government stations are the
ABC
and
SBS
.
31
, a community station, also broadcasts in Brisbane. The major networks operate
digital television
in the Brisbane area.
Optus
,
Foxtel
and
Austar
all operate PayTV services in Brisbane, via both
Cable
and
Satellite
means.
The
ABC
transmits all five of its radio networks to Brisbane;
SBS
also broadcasts its national radio network to Brisbane.
The state-wide UniTAB limited run Betting Agency radio service RadioTAB also transmits into Brisbane.
Brisbane is serviced by several major commercial radio stations:
ABC
and commercial stations, Brisbane has the following, community based stations:
Family 96.5 FM - Christian
4EB - Multicultural
4AAA - Indigenous
4ZZZ - Youth
4MBS - Classical Music
Switch 1197 - Youth
4RPH - Visually Impaired
Brisbane's outer suburbs also have a number of community based stations, providing information for a specific suburb:
101 FM - Logan area
Bay FM - Brisbane's Bayside / Redland area
4OUR - Caboolture area
99.7 FM - Redcliffe area
A number of narrowcasters also broadcast within the Brisbane region, including:
Vision FM - Christian Network
Radio FM 88 - Tourist Network
Rete Italia - Italian language
Radio Brisvaani - Hindi language
Infrastructure
Health
Brisbane is covered under
Queensland Health
's "Central" and "Southern" zones. There are 8 major
public hospitals
in the greater Brisbane area, as well as 4 major
private hospitals
, and numerous smaller facilities both public and private. Specialist and GP practises are also located in most suburbs and localities as well as within the city.
Transport
As Queensland's largest city and state capital, Brisbane has an extensive transportation network within the city, as well as connections to regional centres, interstate and to overseas destinations. Public Transport in Brisbane is provided by bus, rail and ferry services. Bus services are operated by public and private operators whereas trains and ferries are operated by public agencies. The
Brisbane central business district
(CBD) is the central hub for all public transport services with services focusing on
Queen Street Bus Station
,
Roma Street
and
Central
railway stations, and various city ferries wharves. Brisbane's
CityCat
high speed ferry service, popular with tourists and commuters, operates services along the
Brisbane River
between the
University of Queensland
and Brett's Wharf.
The
CityTrain
urban rail network consists of 10 suburban lines and covers mostly the west, north and east sides of the city. It also provides the route for an
Airtrain
service under joint public/private control between the City and
Brisbane Airport
. Since 2000, Brisbane has been developing a network of
busways
to provide faster bus services. "
TransLink
", an integrated ticketing system operates across the public transport network.
The Brisbane River has created a barrier to transport. In total there are six road bridges, mostly concentrated in the inner city area. This has intensified the need for transport routes to focus on the inner city. There are also three railway bridges and one pedestrian bridge. The
Eleanor Schonell Bridge
(originally named The Green Bridge) between the University of Queensland and
Dutton Park
is for use by buses, pedestrians and cyclists. There are currently multiple tunnel and bridge projects underway as part of the
TransApex
plan. For further information about Brisbane's bridges, see the article
Bridges of Brisbane
.
An extensive network of
pedestrian
and
cyclist
pathways have been created along the banks of the
Brisbane River
to form a
Riverwalk
network.
[15]
An interesting section is the floating riverwalk between the
Story Bridge
and Merthyr Street
New Farm
.
Brisbane is served by several
freeways
. The
Pacific Motorway
connects the central city with the
Gold Coast
to the south. The
Ipswich Motorway
connects the city with Ipswich to the west via the southern suburbs, while the
Western Freeway
and the
Centenary Freeway
provide a connection between Brisbane's inner-west and the outer south-west, connecting with the Ipswich Motorway south of the Brisbane River. The
Bruce Highway
is Brisbane's main route north of the city to the rest of the State. The Bruce Highway terminates 1700km away in
Cairns
and passes through most major cities along the Queensland coast. The
Gateway Motorway
is a private
toll road
which connects the Gold Coast and Sunshine Coasts by providing an alternate route avoiding Brisbane's inner city area. The tollroad crosses the Brisbane River to the east of the city over the
Gateway Bridge
. The Gateway Motorway connects with Bruce Highway and the Pacific Motorway. A duplicate of the bridge is planned to be built in parallel to cope with the area's growing population.
[16]
Brisbane's population growth placed strains on South East Queensland's transport system. The State Government and Brisbane City Council have responded with infrastructure plans and increased funding for transportation projects, such as the
South East Queensland Infrastructure Plan and Program
. Most of the focus has been placed on expanding current road infrastructure, particularly tunnels and bypasses, as well as improving the public transport system.
The city is served by two airports.
Brisbane Airport
(IATA code:
BNE
) is the city's main airport and the third busiest
[17]
in Australia. It is located at Eagle Farm, north-east of the city centre and provides domestic and international passenger services.
Archerfield Airport
(in Brisbane's southern suburbs) acts as a
general aviation
airport.
Utilities
Water storage, treatment and delivery for Brisbane is handled by SEQ Water, which sells on to Brisbane Water for distribution to the greater Brisbane area. Water for the area is stored in one of three dams;
Wivenhoe
,
Somerset
and
North Pine
, all of which are at all time lows, causing councils in the
South East Queensland
area to devise some of the strictest
water restrictions in Australia
, this has also led to the State Government announcing that recycled sewerage will be pumped into the dams once the pipeline is complete in 2009.
Electricity
and
gas
grids in Brisbane are handled by
Energex
(electricity), and
Origin Energy
(gas). Since
July 1
,
2007
Queensland regulation changes have opened up the retail energy market, allowing multiple companies to resell both gas and electricity.
[18]
Metropolitan Brisbane is serviced by all major and most minor telecommunications companies and their networks. Brisbane has the largest number of enabled
DSL
telephone exchanges in Queensland. An increasing number are also enabled with special hardware (
DSLAMs
) which enable high speed
ADSL2+
internet access. The Brisbane CBD also features a complete underground
fibre optics
network, with numerous connections to the inner suburbs provided by various service providers.
Cable via two major networks provided and serviced by
Telstra
and
Optus
. These provide both high speed internet as well as
Pay TV
services for the bulk of the city's metropolitan area. Both of these providers also host wireless networks with
hotspots
within both the inner and suburban areas.
In addition,
Hutchinson
,
Telstra
,
Optus
and
Vodafone
all operate both
2.5G
and
3G
mobile phone networks citywide.
Sister cities
Brisbane has seven
sister cities
.
[19]
They are:
In 1995, the Brisbane City Council officially severed all ties with its sister city,
Nice, France, in protest against the Chirac government's decision to resume nuclear testing in the Pacific Ocean.

Brisbane has historical ties with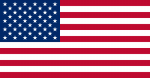 Brisbane, United States because they share the same city name, however, communication between the cities has not been active in recent times, therefore it is not recognised as a sister city.
See also
References
External links
Coordinates:
Queensland
Flag Coat of Arms
Slogan or Nickname:
Sunshine State, Smart State
Motto(s):
"Audax at Fidelis" (Bold but Faithful)
Other Australian states and territories
Capital Brisbane
Government Constitutional monarchy
.....
Click the link for more information.
Anthem
Advance Australia Fair
[1]
Capital
Canberra
Largest city Sydney
.....
Click the link for more information.
population
is the collection of people or organisms of a particular species living in a given geographic area or mortality, and migration, though the field encompasses many dimensions of population change including the family (marriage and divorce), public health, work and the
.....
Click the link for more information.
Population density
is a measurement of population per unit area or unit volume. It is frequently applied to living organisms, humans in particular.
Biological population densities
.....
Click the link for more information.
This
list of Australian cities
by population briefly explains the three different population figures given for Australian cities, and provides rankings for each.
Capital city Statistical Divisions and Statistical Districts by population
.....
Click the link for more information.
18th century -
19th century
- 20th century
1790s 1800s 1810s - 1820s - 1830s 1840s 1850s
1821 1822 1823 -
1824
- 1825 1826 1827
:
Subjects:
Archaeology - Architecture -
.....
Click the link for more information.
Area
is a physical quantity expressing the size of a part of a surface. The term
Surface area
is the summation of the areas of the exposed sides of an object.
Units
Units for
measuring surface area
include:
square metre = SI derived unit
.....
Click the link for more information.
time zone
is a region of the Earth that has adopted the same standard time, usually referred to as the
local time
. Most adjacent time zones are exactly one hour apart, and by convention compute their local time as an offset from UTC (see also Greenwich Mean Time).
.....
Click the link for more information.
Australian Eastern Standard Time
(AEST),
Australian Central Standard Time
(ACST) and
Australian Western Standard Time
(AWST), and
Australian Central Western Standard Time
(ACWST).
.....
Click the link for more information.
The
UTC+10
time zone covers the following locations:
Australia (AEST—Australian Eastern Standard Time)
Australian Capital Territory**,
.....
Click the link for more information.
1 kilometre =
SI units
0 m 0106 mm
US customary / Imperial units
0 ft 0 mi
A
kilometre
(American spelling:
kilometer
, symbol
km.....
Click the link for more information.
Sydney
New South Wales
Location of Sydney within Australia
Population:
• Density: 4,280,190 (2006 Census) (1st)
345.
.....
Click the link for more information.
Melbourne
Victoria
Location of Melbourne in Australia
Population:
• Density: 3,744,373 (2006 estimate) (2nd)
479.
.....
Click the link for more information.
Adelaide
South Australia
Location of Adelaide within Australia
Population:
• Density:
1,105,839 (2006)
(5th)
615/km
.....
Click the link for more information.
Perth
Western Australia
The Perth skyline viewed from the Swan River
Population:
• Density: 1,445,078 (Aug 2006 Census) 1,507,900 (Dec 2006) (4th)
280/km
.....
Click the link for more information.
Local Government Areas (LGAs) of Queensland
, Australia are the areas for which particular Local Government authorities, generally known as "Councils" have the responsibility to provide local government services.
.....
Click the link for more information.
City of Brisbane
Queensland
Map of Brisbane City in South East Queensland
Population:
• Density: 989,152 (2006) (1st)
1
379.
.....
Click the link for more information.
Cadastral divisions of Australia
refers to the parts of Australia which are divided into the cadastral units of counties, parishes, hundreds, and other divisions for the purposes of land ownership. Many property titles in Australia are listed as being in the parish and county.
.....
Click the link for more information.
Stanley
Queensland
Location within Queensland
Cadastral units around
Stanley
Cavendish Canning Pacific Ocean
Churchill
Stanley
Pacific Ocean
Churchill Ward Pacific Ocean
The
.....
Click the link for more information.
State Electoral District
is a term used to refer to an electorate within the Lower House or Legislative Assembly of Australian states and territories. Most state electoral districts (except Australian Capital Territory and Tasmania, which have multi-member electorates using a
.....
Click the link for more information.
This is a
list of current and former electoral divisions
for the Legislative Assembly of Queensland, the state legislature for Queensland, Australia.
Current Districts by region
Districts in Far North Queensland
.....
Click the link for more information.
Celsius
is, or relates to, the Celsius temperature scale (previously known as the
centigrade scale
). The
degree Celsius
(symbol:
°C
) can refer to a specific temperature on the
Celsius scale.....
Click the link for more information.
Fahrenheit
is a temperature scale named after the German-Dutch physicist Daniel Gabriel Fahrenheit (1686–1736), who proposed it in 1724.
In this scale, the melting point of water is 32 degrees Fahrenheit (written "32 °F"), and the boiling point is
.....
Click the link for more information.
Celsius
is, or relates to, the Celsius temperature scale (previously known as the
centigrade scale
). The
degree Celsius
(symbol:
°C
) can refer to a specific temperature on the
Celsius scale.....
Click the link for more information.
Fahrenheit
is a temperature scale named after the German-Dutch physicist Daniel Gabriel Fahrenheit (1686–1736), who proposed it in 1724.
In this scale, the melting point of water is 32 degrees Fahrenheit (written "32 °F"), and the boiling point is
.....
Click the link for more information.
1 metre =
SI units
1000 mm 0 cm
US customary / Imperial units
0 ft 0 in
The
metre
or
meter
[1]
(symbol:
m
) is the fundamental unit of length in the International System of Units (SI).
.....
Click the link for more information.
1 inch =
SI units
010−3 m 0 mm
US customary / Imperial units
010−3 ft 010−3 yd
An
inch
(plural:
inches
; symbol or abbreviation:
in
or, sometimes,
.....
Click the link for more information.
This chart shows concisely the most common way in which the
International Phonetic Alphabet (IPA)
is applied to represent the English language.
See International Phonetic Alphabet for English for a more complete version and Pronunciation respelling for English for phonetic
.....
Click the link for more information.
There are eight
capital cities in Australia
, all of which function at a sub-national level. Of these, Canberra has also acted as the national capital since 1927. Between 1901 and the current national capital's opening, Melbourne functioned as the seat of national government.
.....
Click the link for more information.
Anthem
Advance Australia Fair
[1]
Capital
Canberra
Largest city Sydney
.....
Click the link for more information.
This article is copied from an
article on Wikipedia.org
- the free encyclopedia created and edited by online user community. The text was not checked or edited by anyone on our staff. Although the vast majority of the wikipedia encyclopedia articles provide accurate and timely information please do not assume the accuracy of any particular article. This article is distributed under the terms of
GNU Free Documentation License
.