Culture of Canada
Canadian culture
is an umbrella term that encompasses the artistic, musical, literary, and French. Over time, elements of the cultures of Canada's Aboriginal peoples and immigrant populations have become incorporated into mainstream Canadian culture. Canada's culture has also been strongly influenced by that of the United States. These four influences have combined over centuries to form the modern culture of Canada, that will be discussed in more detail in this article.
Canada's federal government has influenced Canadian culture with programs, laws and institutions. It has created crown corporations to promote Canadian culture through media, such as the
Canadian Broadcasting Corporation
(CBC) and the
National Film Board of Canada
(NFB), and promotes many events which it considers to promote Canadian traditions. It has also tried to
protect Canadian culture
by setting legal minimums on
Canadian content
in many media using bodies like the
Canadian Radio-television and Telecommunications Commission
(CRTC).
[1]
.
Canada's culture, like that of most any country in the world, is a product of its history, geography, and political system. Being a country mainly of immigrants, Canada has been shaped by waves of migration that have combined to form a unique blend of customs, cuisine, and traditions that have marked the socio-cultural development of the nation. In this article, several aspects of Canadian culture will be discussed. Though this article attempts to feature a variety of subjects pertinent to the culture of Canada, it is in no way exhaustive, and to gain a much deeper knowledge of Canada and its culture, one must also consult the other articles pertaining to Canada and its peoples.
Development of Canadian culture
Canadian
culture
is a product of Canada's
history
and
geography
. Most of Canada's territory was inhabited and developed later than other
European
colonies
in the
Americas
, with the result that themes and symbols of pioneers, trappers, and traders were important in the early development of Canadian culture.
[2]
The
British
conquest of
Quebec
in 1759 brought a large
Francophone
population under British rule, creating a need for compromise and accommodation, while the migration of
United Empire Loyalists
from the
Thirteen Colonies
brought in strong British and
American
influences.
Although not without conflict, Canada's early interactions with
native
populations were relatively peaceful, compared to the experience of
native peoples
in the
United States
. Combined with relatively late
economic development
in many regions, this peaceful history has allowed Canadian native peoples to have a relatively strong influence on the national culture while preserving their own identity.
[3]
Bilingualism and multiculturalism
French Canada
's early development was relatively cohesive during the 17th and 18th centuries, and this was preserved by the
Quebec Act
of
1774
, which allowed Francophone culture to survive and thrive within Canada.
[4]
In
1867
, the
British North America Act
was designed to meet the growing calls for Canadian autonomy while avoiding the overly-strong decentralization that contributed to the
Civil War
in the United States.
[5]
The compromises made by
Macdonald
and
Cartier
set Canada on a path to
bilingualism
,
[6]
and this in turn contributed to an acceptance of diversity that later led to both
multiculturalism
and tolerance of
First Nations
culture and customs.
[7]
Section 27 of the Canadian Charter of Rights and Freedoms
. In parts of Canada, especially the major cities of Montreal, Vancouver, and Toronto (for example, in Toronto's
Kensington Market
area), multiculturalism itself is the cultural norm and diversity is the force that unites the community.
[8]
In Quebec,
cultural identity
is strong, and many
Québécois
commentators speak of a
Quebec culture
as distinguished from
English Canadian
culture, but some also see Canada as a collection of several regional, aboriginal, and ethnic subcultures.
[9]
While
French Canadian
culture is the most obvious example,
Celtic
influences have allowed survival of non-English dialects in
Nova Scotia
and
Newfoundland
; however, the influence of
Ulster
immigrants to
Toronto
has had the effect of minimizing
Irish
influences in
Ontario
's culture, and highlighting British influences instead, until the
1980s
. Canada's Pacific trade has also brought a large
Chinese
influence into
British Columbia
and other areas.
Canada's cultural diversity also creates an environment much more accepting of
gay
and
lesbian
people than one finds in the
United States
or most other countries.
[10]
Canada has always placed emphasis on equality and inclusivness for all people. For example, in
1995
, the
Supreme Court of Canada
ruled in
Egan v. Canada
that
sexual orientation
should be "read in" to
Section Fifteen of the Canadian Charter of Rights and Freedoms
, a part of the
Constitution of Canada
guaranteeing
equal rights
to all Canadians. Following a series of decisions by provincial courts and the Supreme Court of Canada, on
July 20
,
2005
,
Bill C-38
received
Royal Assent
, legalizing
same-sex marriage in Canada
. Canada thus became the fourth country to officially sanction gay marriage nationwide, after
The Netherlands
,
Belgium
, and
Spain
. Furthermore, by
2005
, sexual orientation was included as a protected status in the human rights laws of the federal government and of all provinces and territories. :
Further information: Gay rights in Canada
Aboriginal influences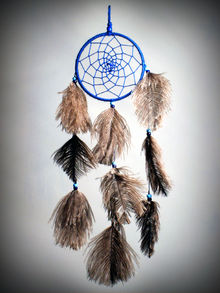 There were, and are, many distinct Aboriginal peoples across Canada, each with its own culture, beliefs, values, language, and history. Much of this legacy remains celebrated artistically, and in other ways, in Canada to this day. Part of the emblem of the
Vancouver
2010 Winter Olympics
is an
inukshuk
, a rock sculpture that is made by stacking stones in the shape of a human figure that is a part of
Inuit
culture.
Multicultural elements
Multiculturalism, officially endorsed in
Section Twenty-seven of the Canadian Charter of Rights and Freedoms
, has a large influence on Canadian culture, which is post-ethnic and trans-national in character. According to the
Department of Canadian Heritage
.
[1]
Canada's ethnic, racial and religious diversity is rapidly increasing. According to the 2001 census, more than 200 ethnic origins are represented in Canada. About 13.5 percent of the population is a member of a visible minority group and that proportion is expected to reach 20 percent by 2016. Immigration now accounts for more than 50 percent of Canada's population growth, with immigrants coming mainly from Asia and the Middle East. It is projected that, after 2025, Canada's population growth will be based solely on immigration.
Influences by American Culture
Easy access to broadcast media has brought many American influences into Canadian culture since the mid-20th century. In reaction to this, Canadian broadcasters, in cooperation with the federal and provincial governments have attempted to emphasize Canadian culture and values on the airwaves. One example of this is the Heritage Moments commercials on television (which act as mini-history lessons). Defending and enhancing national culture is a major priority for the Canadian government, with the Canadian Radio-television and Telecommunications Commission (CRTC) and the Department of Canadian Heritage having responsibility for promoting Canadian culture.
In certain regards, Canada and the United States share a similar culture, which can be defined as "North American." Canadians are exposed to much American culture, due to the proximity of the United States, as well as a common linguistic bond shared between a majority (75%) of Canadians and their neighbours to the south. Most Canadians are familiar with American fast-food restaurants, television shows, music, sports, and retail brands/stores. Some of these cultural elements (especially fast-food restaurants, television, and music) are available in Canada, but their existence does not imply that equivalent domestic "Canadian versions" do not exist.
Despite the close ties, Canadian culture can also sometimes seek to aggressively differentiate itself from that of the United States, or embrace anti-Americanism. This sometimes takes the form of mocking or insulting Americans, or embracing certain stereotypes of "American-ness" in the popular media, for example the television shows An American In Canada or Talking to Americans, or the popular I am Canadian ad campaign of Molson.
Regardless of American influence and a certain level of cultural mixing, the vast majority of Canadians are fully aware of their cultural achievements. The Canadian music and television industries are strong and vibrant, and Canadian theatre and literature are very much respected, not only domestically, but internationally as well. Canadian culture often has political overtones, though not necessarily of a partisan nature. Canadian idealism makes many Canadians critical of government, social, and cultural institutions and traditions, comparing the status quo to their idealized view of what Canada should and could become.
Art
The arts have flourished in Canada since the 1900s, and especially since the end of World War II in 1945. Government support has played a vital role in their development, as has the establishment of numerous art schools and colleges across the country.
The works of most early Canadian painters followed European trends. During the mid 1800s,
Cornelius Krieghoff
, a Dutch born artist in Quebec, painted scenes of the life of the habitants (French-Canadian farmers). At about the same time, the Canadian artist
Paul Kane
painted pictures of Indian life in western Canada. A group of
landscape
painters called the
Group of Seven
developed the first distinctly Canadian style of painting. All these artists painted large, brilliantly coloured scenes of the Canadian wilderness.
Since the 1930s, Canadian painters have developed a wide range of highly individual styles.
Emily Carr
became famous for her paintings of totem poles of British Columbia. Other noted painters have included the landscape artist
David Milne
, the abstract painters
Jean-Paul Riopelle
and Harold Town and multi-media artist
Michael Snow
.
The abstract art group
Painters Eleven
, particularly the artists
William Ronald
and
Jack Bush
, also had an important impact on modern art in Canada. Canadian sculpture has been enriched by the walrus ivory and soapstone carvings by the Inuit artists. These carvings show objects and activities from the daily life of the Inuit.
Literature
Canadian literature
is often divided into French and English-language literature, which are rooted in the literary traditions of France and Britain, respectively, However, collectively this literature has become distinctly Canadian. Canada's literature, whether written in English or French, often reflects the Canadian perspective on nature,frontier life, and Canada's position in the world, Canadian identity is closely tied to its literature. Canadian literature is often categorised by region or
province
; by the status of the author (e.g., literature of Canadian women,
Acadians
,
Aboriginal peoples in Canada
, and
Irish Canadians
); and by literary period, such as "Canadian postmoderns" or "Canadian Poets Between the Wars."
In the
1980s
, Canadian literature began to be noticed around the world. By the 1990s, Canadian literature was viewed as some of the world's best, and Canadian authors began to accumulate international awards.
[11]
In
1992
,
Michael Ondaatje
became the first Canadian to win the
Booker Prize
for
The English Patient.
Margaret Atwood
won the Booker in
2000
for
The Blind Assassin
and
Yann Martel
won it in
2002
for
The Life of Pi.
Carol Shields
's
The Stone Diaries
won the
1995
Pulitzer Prize for Fiction
, and in
1998
.
Canadian theatre
Canada has a thriving stage theatre scene, especially in Southern Ontario and in Quebec. Theatre festivals draw many tourists in the summer months, especially the
Stratford Festival of Canada
in
Stratford
,
Ontario
, and the
Shaw Festival
in
Niagara On The Lake
, Ontario. The
Famous People Players
are only one of many touring companies that have also developed an international reputation. Canada also boasts the world's second largest live theatre festival, the Edmonton Fringe Festival.
Film and television
See also:
The Canadian film market was dominated by the American film industry for decades, although that film industry has since inception seen a prominent role for actors, directors, producers and technicians of Canadian origin. In the 1960s Michel Brault, Pierre Perrault,
Gilles Groulx
,
Jean-Pierre Lefebvre
, Arthur Lamothe,
Claude Jutra
and other filmmakers from Quebec began to challenge
Hollywood
by making innovative and politically relevant documentary and feature films.
Among the important English-speaking filmmakers from this period are Allan King,
Norman Jewison
and
Robin Spry
.
Michael Snow
continues to be one of the most respected experimental film makers in the world. Norman Jewison received an Irving Thalberg
Academy Award
in recognition for his lifetime achievement in film in 1999.
Canada has developed a vigorous film industry that has produced a variety of well-known films, actors, and auteurs. In fact, this eclipsing may sometimes be creditable for the bizarre and innovative directions of the works of such auteurs as
Atom Egoyan
(
The Sweet Hereafter
, 1997) and
David Cronenberg
(
The Fly
,
Naked Lunch
,
A History of Violence
). Also, the distinct French-Canadian society permits the work of directors such as
Denys Arcand
and
Denis Villeneuve
. (see the
List of notable Canadians in the film and television industries
for more information)
However given Canada's small population and perhaps, because of the closeness of the giant American TV and film industries, distinctively Canadian productions such as those in the TIFF Canada's Top Ten Films of All Time are relatively thin on the ground, compared with the situations in the
United Kingdom
.
However, Lion's Gates Films and Alliance Atlantis are two film production companies headquartered in Canada which have grown large enough to compete with larger American productions down south. In addition, because of the intricate relationship between the American and Canadian film industry, numerous films such as David Cronenberg's
A History of Violence
(2005) are often credited as both Canadian films by Canadian publications and as American films by American publications due to differing definitions of what constitutes a Canadian or American film by each country.
A number of
Canadian pioneers in early Hollywood
significantly contributed to the creation of the motion picture industry in the early days of the 20th century. Over the years, many Canadians have made enormous contributions to the American entertainment industry, although they are frequently not recognized as Canadians (see
Famous Canadians
).
Canada's film industry is in full expansion as a site for Hollywood productions. Since the 1980s, Canada, and Vancouver in particular, has become known as
Hollywood North
. The American
Queer as Folk
was filmed in
Toronto
. Canadian producers have been very successful in the field of
science fiction
since the mid-1990s, with such shows as
The X-Files
,
Stargate SG-1
, the
new Battlestar Galactica
,
Smallville
, and
The Outer Limits
, all filmed in Vancouver. As with its southern counterpart in
California
, USA, many Canadians are employed in the film industry, and celebrity-spotting is frequent throughout many Canadian cities.
Montreal, due to its
European
appearance, has served in a great variety of mainstream movies, attracting the loyalty of industry people such as
Bruce Willis
; there are plans to build the world's biggest film studio on the outskirts of the city. The choice of location is allegedly due to cost, rather than a requirement for a 'Canadian atmosphere'. The frequent question of a Canadian, seeing a film crew on his or her local streets, is 'Which bit of the States are we pretending to be today?'.
Canadian television, especially supported by the
Canadian Broadcasting Corporation
, is the home of a variety of locally-produced shows. French-language television, like French Canadian film, is buffered from excessive American influence by the fact of language, and likewise supports a host of home-grown productions. The relative success of French-language domestic television and movies in Canada often exceeds that of its English-language counterpart.
The
Canadian Radio-television and Telecommunications Commission
's Canadian content regulations dictate that a certain percentage of a domestic broadcaster's transmission time must include content that is produced by Canadians, or covers Canadian subjects. This also applies to
US
cable television
channels such as
MTV
and the
Discovery Channel
, which have local versions of their channels available on Canadian cable networks. Similarly,
BBC Canada
, while primarily showing
BBC
shows from the United Kingdom, also carries Canadian output.
National Film Board of Canada
, is 'a public agency that produces and distributes films and other audiovisual works which reflect Canada to Canadians and the rest of the world'. The agency helped to pioneer the concept of the documentary.
The
Toronto International Film Festival
(TIFF) is considered by many to be one of the most prevalent film festivals for Western cinema. It is the premiere film festival in North America from which the Oscars race begins.
[2]
In addition, many popular political documentaries such as Noam Chomsky's ,
The Corporation
and
Bowling for Columbine
involved Canadian production and funding. Some of other more notable documentaries include:
Nanook of the North
,
Final Offer (film)
, and .
Comedy
The
Canadian Broadcasting Corporation
is noted for political satire such as
This Hour Has 22 Minutes
,
Rick Mercer Report
, and
Royal Canadian Air Farce
.
Canada has produced many eminent national humorists. The Kids in the Hall were a popular Canadian sketch group. Also the
Second City Television
show originated in the Toronto
Second City
operation, which produced many comedians that went on to success worldwide, including
John Candy
,
Rick Moranis
,
Eugene Levy
,
Dave Thomas
,
Catherine O'Hara
, and others. The team of creators for SCTV, including
Lorne Michaels
, were later transplanted in New York City to create
Saturday Night Live
.
Other notable Canadian comics and comedy groups include
Jim Carrey
,
Mike Myers
,
Martin Short
,
Tom Green
,
Dan Aykroyd
,
Leslie Nielsen
,
CODCO
(the precursors to
This Hour Has 22 Minutes
),
Maggie Cassella
, and
Elvira Kurt
. The
Just for Laughs
Festival in
Montreal
is the world's largest comedy festival.
Canadian humour is often described as being not as 'punchline-friendly' as its American counterpart, but not as 'off-the-wall' as its UK counterpart.
Music
See also:
Canada has developed its own brands of traditional music, including the French, Irish and Scottish-derived
Cape Breton
fiddle music of the
Maritimes
, the Franco-Celtic styles of
Quebec
that often include foot percussion and a scat style called
turlutte
, and other national styles from the
Ottawa Valley
to the west. Noted proponents are
Buddy MacMaster
and his niece
Natalie
of
Cape Breton
, and
Madame Bolduc
of Quebec, whose recordings in the
1930s
lifted her people through depressing times.
The Canadian music industry has been helped by government regulation designed to protect and encourage the growth of distinct Canadian culture. The Canadian Content (CANCON) regulations force all radio stations in Canada to play at least 35% Canadian music. This has enabled Canadian artists to garner success on the airwaves which were once dominated by American and European acts. Now it is common to hear several Canadian songs on the radio every hour you listen.
In the realm of popular music, Canada has produced a variety of internationally successful performers, including (alphabetically):
Arcade Fire
,
Bryan Adams
,
Paul Anka
,
Bachman-Turner Overdrive
,
The Band
,
Barenaked Ladies
,
Billy Talent
,
Paul Brandt
,
Broken Social Scene
,
Michael Bublé
,
Terri Clark
,
Bruce Cockburn
,
Leonard Cohen
,
Stompin' Tom Conners
,
Cowboy Junkies
,
Céline Dion
, D.O.A.,
Nelly Furtado
, Matthew Good,
Glenn Gould
,
Robert Goulet
,
Great Big Sea
,
The Guess Who
,
Hawk Nelson
,
Ronnie Hawkins
,
I Mother Earth
,
Diana Krall
,
k.d. Lang
,
Avril Lavigne
,
Félix Leclerc
,
Gordon Lightfoot
,
Sarah McLachlan
,
Metric
,
Joni Mitchell
, Alanis Morissette,
Anne Murray
,
Nickelback
,
Oscar Peterson
,
Our Lady Peace
,
Rush
,
Hank Snow
,
Steppenwolf
,
Sum 41
,
Tegan and Sara
,
David Clayton Thomas
,
The Tragically Hip
,
Trooper
,
Shania Twain
,
Gilles Vigneault
,
Roch Voisine
,
Rufus Wainwright
,
Simple Plan
and
Neil Young
.
Although often overshadowed by the success of Canada's popular musicians, Canada has also produced many notable composers who have contributed in a variety of ways to the history of western classical music.
Symbols
Official symbols of Canada include the
maple leaf
,
beaver
, and the
Canadian Horse
[3]
[4]
. Many official symbols of the country such as the
Flag of Canada
have been changed or modified over the past few decades in order to 'Canadianize' them and de-emphasise or remove references to the
United Kingdom
. Symbols of the
monarchy in Canada
continue to be featured in, for example, the
Coat of Arms of Canada
and armed forces
Her Majesty's Canadian Ship
. The designation '
Royal
' remains for institutions as varied as the
Royal Canadian Mounted Police
and the
Royal Winnipeg Ballet
, though with the 1968 unification of the three armed forces into the
Canadian Forces
, the
Royal Canadian Air Force
and
Royal Canadian Navy
ceased to exist. However, certain
Canadian Forces Land Force Command
(army) units carry "Royal" titles,
Canadian Forces Maritime Command
vessels are still styled "HMCS" and
Canadian Forces Air Command
squadrons still use a Royal Air Force-derived badge surmounted by the Queen's Crown as their official crests.
See also
References
External links
Canadian Broadcasting Corporation

(English)


Société Radio-Canada

(French)

Type Broadcast radio network

Television network

.....

Click the link for more information.
National Film Board of Canada
(usually
National Film Board
or
NFB
) is a Canadian public filmmaking organization established to produce and distribute films that inform Canadians and promote Canada around the world.
.....
Click the link for more information.
Timeline:
New France (to 1764) Under British Control (1764-1867) Post-Confederation (1867-1914) World Wars and Interwar Years (1914-1945) 1945-1960 1960-1981 1982-1992 1992-Present
Topics:
Military history Economic history Constitutional history
.....
Click the link for more information.
prevew not available
.....
Click the link for more information.
The
Canadian Radio-television and Telecommunications Commission
(
CRTC
, in French
Conseil de la radiodiffusion et des télécommunications canadiennes
) was established in 1968 by the Parliament of Canada to replace the Board of Broadcast Governors.
.....
Click the link for more information.
This page is currently protected from editing until disputes have been resolved.
Protection is not an endorsement of the current
[ version]
([ protection log])
.
.....
Click the link for more information.
Culture
(from the Latin
cultura
stemming from
colere
, meaning "to cultivate,") generally refers to patterns of human activity and the symbolic structures that give such activity significant importance.
.....
Click the link for more information.
History
is the study of the past, focused on human activity and leading up to the present day.
[1]
More precisely,
history
is the continuous, systematic narrative and research of past events as relating to the human race
[1]
.....
Click the link for more information.
Geography
- (from the Greek words
Geo
(
γη
) or
Gaea
(
γαία
), both meaning
"Earth"
, and
graphein
(
γράφειν
) meaning
"to describe"
or "to write"
.....
Click the link for more information.
Europe
is one of the seven traditional continents of the Earth. Physically and geologically, Europe is the westernmost peninsula of Eurasia, west of Asia. Europe is bounded to the north by the Arctic Ocean, to the west by the Atlantic Ocean, to the south by the Mediterranean Sea,
.....
Click the link for more information.
colony
is a territory under the immediate political control of a state. For colonies in antiquity, city-states would often found their own colonies. Some colonies were historically countries, while others were territories without definite statehood from their inception.
.....
Click the link for more information.
Americas
are the lands of the Western hemisphere or New World consisting of the continents of North America
[1]
and South America with their associated islands and regions. The Americas cover 8.3% of the Earth's total surface area (28.
.....
Click the link for more information.
Kingdom of Great Britain
, also known as the
United Kingdom of Great Britain
, was a state in Western Europe, in existence from 1707 to 1800. It was created by the merger of the Kingdom of Scotland and the Kingdom of England, under the Acts of Union 1707, to create a single
.....
Click the link for more information.
Québec


Quebec [1]

Flag Coat of arms

Motto

:

Je me souviens

(French: I remember)

Capital Quebec City

Largest city Montreal

Official languages French

Government

.....

Click the link for more information.
The adjective
francophone
means French-speaking, typically as primary language, whether referring to individuals, groups or places.
More rarely in English, the noun
Francophone
(also spelled with a small character 'f') is used for a natively French-speaking person.
.....
Click the link for more information.
The name
United Empire Loyalists
is given to those American Loyalists who resettled in British North America and other British Colonies as an act of fealty to King George III after the British defeat in the American Revolutionary War.
.....
Click the link for more information.
Thirteen Colonies
were British colonies in North America founded between 1607 (Virginia), and 1733 (Georgia). Although Great Britain held several other colonies in North America and the West Indies, the colonies referred to as the "thirteen" are those that began a rebellion against
.....
Click the link for more information.
Motto
"In God We Trust"
(since 1956)
"E Pluribus Unum"
("From Many, One"; Latin, traditional)
Anthem.....
Click the link for more information.
First Nations
is a Canadian term of ethnicity which refers to the aboriginal peoples located in what is now Canada, and their descendants who are neither Inuit nor Métis. Lest the descriptive First Nations imply the only First Peoples, it is important to recognize that the Inuit
.....
Click the link for more information.
American Indian and Alaska NativeOne race
: 2.5 million
[1]
In combination with one or more other races
: 1.6 million
[2]
Regions with significant populations United States
.....
Click the link for more information.
Motto
"In God We Trust"
(since 1956)
"E Pluribus Unum"
("From Many, One"; Latin, traditional)
Anthem.....
Click the link for more information.
Economic development
is the development of economic wealth of countries or regions for the well-being of their inhabitants. From a policy perspective, economic development can be defined as efforts that seek to improve the economic well-being and quality of life for a community by
.....
Click the link for more information.
Official bilingualism in Canada
encompases laws and policies that make both English and French the official languages of Canada.
Official languages are addressed in the
Constitution Act, 1867
(section 133), the
Canadian Charter of Rights and Freedoms
.....
Click the link for more information.
There are a multitude of
languages
spoken in
Canada
, but only English, French and certain aboriginal languages have official status. The Constitution of Canada itself recognizes two official languages, English and French, and all constitutional acts since 1982 have
.....
Click the link for more information.
This article may contain original research or unverified claims.
Please help Wikipedia by adding references. See the for details.
This article has been tagged since September 2007.
.....
Click the link for more information.
Quebec French
(
le français québécois
,
le français du Québec
), or less often
Québécois French
, is the dominant and most prevalent regional variety of the French language, in its formal and informal registers, found in Canada.
.....
Click the link for more information.
Because it has represented different realities at different points in time, the term
French Canada
can be interpreted in different ways. Roughly chronologically they are:
1. The historical homeland of the French Canadian people, the St.
.....
Click the link for more information.
Acts of Parliament of predecessor
states to the United Kingdom
Acts of English Parliament to 1601
Acts of English Parliament to 1641
Acts and Ordinances (Interregnum) to 1660
Acts of English Parliament to 1699
Acts of English Parliament to 1706
.....
Click the link for more information.
8th century -
9th century
- 10th century
850s 860s 870s - 880s - 890s 900s 910s
885 886 887 -
888
- 889 890 891
:
Subjects:
Archaeology - Architecture -
.....
Click the link for more information.
18th century -
19th century
- 20th century
1830s 1840s 1850s - 1860s - 1870s 1880s 1890s
1864 1865 1866 -
1867
- 1868 1869 1870
:
Subjects:
Archaeology - Architecture -
.....
Click the link for more information.
This article is copied from an
article on Wikipedia.org
- the free encyclopedia created and edited by online user community. The text was not checked or edited by anyone on our staff. Although the vast majority of the wikipedia encyclopedia articles provide accurate and timely information please do not assume the accuracy of any particular article. This article is distributed under the terms of
GNU Free Documentation License
.