Kuching
Kuching
is the capital of the
East Malaysian
State of
Sarawak
. Kuching is the most populous city in the state of Sarawak and the fourth largest city in Malaysia
[3]
.
[4]
Kuching was elevated to city status on
1 August
1988
.
Administration
The city of Kuching is located in the
district
of Kuching. The district covers an area of 1,863 square kilometres, and is one of three districts within
Kuching Division
. The district of Kuching is administered by three
local governments
. The administration of Kuching city is divided into three local governments, with the two cities overseen by two mayors also known as
Datuk Bandars
in Malay.
The area north of the Sarawak River, parts of Old Kuching, Satok and the western CBD is within the jurisdiction of
Dewan Bandaraya Kuching Utara
(Kuching North City Hall) covering an area of 369.48 square kilometres. Kuching North City Hall is directly under the supervision of the Chief Minister of Sarawak. The area south of the Sarawak River, eastern CBD and towards the South China Sea is within the jurisdiction of
Majlis Bandaraya Kuching Selatan
(Kuching South City Council), covering a smaller but more densely populated area of 61.53 square kilometres.
There are those who believe that the divisions in power for the Northern (primarily Malay and Bumi residents) and Southern (primarily Chinese residents) districts came about due to ethnic reasons in the 1980s. There are also those who believe the administration is divided due to geographical reasons, as the Northern and Southern districts are linked by only two bridges spanning the Sarawak River.
The third local government is
Majlis Perbandaran Padawan
or Padawan Municipal Council, formerly known as the Kuching Rural District Council, which administers the
rural
areas within Kuching district, Batu Kawah, Kota Sentosa and Third Mile. It covers a large portion of Kuching district with an area of 1,431.82 square kilometres.
List of areas in Kuching
Kuching North City Hall area
Kuching South City Council area
History
Brunei
200 years ago but as a reward for help in putting down a rebellion, it was ceded to the British adventurer
James Brooke
who ruled it as his personal kingdom. Kuching was made his capital and headquarters. The Brooke Administration was given the status of Protectorate under Rajah Charles Brooke's rule and was placed behind the Indian Rajs and Princes. The Brooke family ruled Sarawak until the
Japanese
occupation in December 1941.
Kuching was surrendered to the Japanese forces on 24 December 1941, and Sarawak was part of the Japanese Imperial Empire for three years and eight months, until the official Japanese surrender on 11 September 1945 on board
HMAS Kapunda
at Kuching. From March 1942 the Japanese operated a POW and civilian internee camp at
Batu Lintang
, three miles (5 km) outside Kuching.
[5]
After the end of
World War II
the third and last
Rajah
, Sir
Charles Vyner Brooke
ceded Sarawak to the British Crown in 1946. Sarawak and the British
Commonwealth
fought an "Undeclared War" with
Indonesia
to keep Sarawak from being absorbed into
Sukarno
's
Indonesia
. The British gave Sarawak independence in 1963 and together with
North Borneo, Sabah
and
Singapore
, helped form
Malaysia
on 16 September 1963. Singapore became independent nation in 1965.
Origin of name
The origins of the city's name have never been clear. "Kuching" does translate into "
cat
" in
Malay
[6]
, "kuching" is an old Malay spelling, whereas the new official Malay spelling today would be "kucing" but both of them are pronounced the same. There is a separate theory whereby it may actually be a variation of the Indian name for "port" - "Cochin". Kuching was first settled by
Indian
traders who set up base at
Santubong
. Artifacts of
Hindu
origin can today be seen at the State Museum. In addition, large stone carvings and ruins found at
Santubong
illustrate the area being visited by large, bipedal cats, possibly aliens of feline origin. This is the most likely origin for the name.
One highly unlikely theory is a story based on miscommunication. According to the story, when Rajah James Brooke arrived in Kuching on his yacht, the Royalist, he asked his local guide what the settlement's name was. The guide, thinking that the English adventurer was pointing towards a cat, said "Kuching." However, Sarawakian Malay for cat is "pusa" and this theory does not hold much credibility.
Another theory is that the city was named after the "mata kucing" or "cat's eye" fruit. Trees bearing this fruit used to grow in abundance by the river banks - where the city's commercial heart, is located. There is a hill in the heart of the modern city called Bukit Mata Kuching, and was named after the fruit. Also, at the foot of the hill, there was once a stream called the Kuching River. The stream, located in front of the Tua Pek Kong temple, had large amount of silt deposit and during the 1950s, was filled in to make way for roads and the city's expansion eastwards.
Despite those theories, the city was named Sarawak under Rajah Sir James Brooke's rule. Under Rajah Charles Brooke's rule, the city was renamed Sarawak Proper in order to avoid confusion with the ever expanding Kingdom of Sarawak. Only in the latter part of his reign was Sarawak Proper renamed Kuching.
The city has never been noted for having a significantly large population of cats. In fact, the many cat statues, the
Kuching Cat Museum
and other association with cats have been largely a recent phenomenon, part of a modern effort of tourism. Many travel brochures refer to Kuching as "Cat City" or the "City of Cats". Otherwise, they hold no real meaning for the residents and are not considered by locals as romantic.
Geography
Kuching is situated at the banks of the
Sarawak River
on the North-Western part of the island of
Borneo
. The
longitude
and
latitude
of Kuching is 01°33' N, 110°25' E.
The climate in Kuching is
tropical
, moderately hot and receives substantial rainfall. The average annual rainfall is approximately 4,000 mm or 160 inches
[7]
. Kuching is the wettest city in Malaysia. The wettest times are during the North-East
Monsoon
months of November to February. The temperature of Kuching ranges from 20 °C to 36 °C but the average temperature is around 23 °C in the early hours of the morning and rises to around 32 °C in the mid afternoon. This temperature stays almost constant throughout the year if it is not affected by the heavy rain and strong winds during the early hours of the morning which would rarely bring the temperature down to 20 °C. The temperature would also rise to 38 °C under rare cases due to the haze caused by open burning from Indonesia during the dry season. The haze occurs annually around mid year in Kuching.
Weather averages for Kuching
Month
Jan
Feb
Mar
Apr
May
Jun
Jul
Aug
Sep
Oct
Nov
Dec
Year
Average high C
Average low C
Precipitation mm
Average high F
Average low F
Precipitation inch
Source: National Environment Agency, Singapore [8] Jan 2007
Demographics
Kuching is the 4th largest urban area in Malaysia, after
Kuala Lumpur
-
Klang Valley
,
Ipoh
and
Johor Bahru
.
The city is considered one of the cleanest cities in Malaysia and was voted as one of the world's healthy city, recognised and awarded by both
United Nations
(
UN
) and
World Health Organisation
(
WHO
)
[9]
and by the Alliance for Healthy Cities (AFHC) in
Suzhou
,
China
.
[10]
The population of 579,900 (2006 census; Kuching City South - 143,500; Kuching City North - 133,600; Padawan- 3rd Mile/ 7th Mile/ 10th Mile - 302,800) is made up of
Chinese
(220,400),
Malays
(207,000),
Iban
s (58,100),
Indian
s and other ethnic groups. The Dayaks, the grouping of local indigenous tribes, can be categorized into Ibans, Bidayuhs, Melanaus and Orang Ulu, among others. The Chinese are made up of
Fujianese
(Hokkien) in the city areas and
Hakka
in the suburbs mainly. Other Chinese consist of Foochow (
Fuzhou
),
Teochew
,
Hainanese
,
Cantonese
,
Henghua
and others.
Interracial marriages
among those of different ethnic backgrounds are common in Kuching.
The main religions of the citizens are
Christianity
,
Buddhism
,
Taoism
and
Islam
. Malays practice Islam and all Malays are Muslim by definition. The Chinese practice either Buddhism, Taoism or Christianity. Most Dayaks are
Christian
, with the exception of the Melanaus, who are mainly
Muslim
.
A majority of people in Kuching are capable of communicating in
Bahasa Melayu
(
Malay Language
) and
English
. English is widely spoken in Kuching. The dialect of Malay spoken in Kuching is known as Bahasa Sarawak (Sarawakian Malay Language), which has lexical differences with the dialect spoken in Peninsular Malaysia.
On top of Malay and English, Kuchingites can usually speak his or her own ethnic dialect or language. An Iban can speak Iban, a Bidayuh can speak Bidayuh and the Chinese usually several Chinese dialects, the most common being
Hokkien
and
Mandarin
in Kuching. More recently, it has been argued that Mandarin has become more widely spoken than
Hokkien
since it is well known by other Chinese and is the language of instruction in Chinese vernacular schools. For the Bidayuhs, the dialect of Bidayuh spoken in one kampung/village may vary greatly with another kampung/village. It is also common to find people who can speak more than just Malay, English and their native tongue, not only due to the wide practice of mixed marriages but because of the close rapport amongst the people of Kuching.
Filming Location
Kuching offers some of the world's greatest natural flora and fauna. With this, several international film makers have made their ways to Kuching and chosen Kuching as their filming location.
One of the more famous
Hollywood
movies,
The Sleeping Dictionary
financed by Fine Line Features has shot up the film here in 2000. Up to date "The Sleeping Dictionary" is probably the most well-known Hollywood production which was filmed in Kuching,
Sarawak
.
Other famous Hollywood movies shot in (and around) Kuching included:
Year: 2002
The common link in the locations of these international productions is a Malaysian company named "Southeast Asia Film Locations Services" headed by a local Malaysian Chinese based in Kuching, Edgar Ong; whose partner, Chandran Rutnam (whose bases are in
Sri Lanka
,
Berlin
&
Los Angeles
) have jointly been instrumental in attracting these major studios and film producers to use
Sarawak
in
Borneo
as the backdrop.
Rutnam is an Oscar winner for his film "
Indochine
" (starring
Catherine Deneuve
) which won the Foreign Film
Oscar
in 1991. In 2007,another co-production "
Water
" (Dir:
Deepa Mehta
) was nominated for a Foreign Film Oscar.
Besides
Hollywood
, Kuching is also a target film location for
Hong Kong
while
Japan
used to shoot a Japanese Series briefly in Kuching. Currently, Indian's
Bollywood
are also making their ways to Kuching to shoot up an adventure Bollywood movie.
[11]
This has indirectly attracted more Indian tourists to visit
Sarawak
because of the film.
[12]
Future & On going developments
Boulevard Shopping Complex - A new regional mall located along Jalan Datuk Tawi Sli in the 4th Mile area, the major tenant are Boulevard Department Store & Hypermarket, with some

720,000 sq ft (0 m)

of net lettable area, which will be the largest one-stop lifestyle mall in the state. It expected to be completed by 10 October 2007, phase I of the mall will be open on December 2007, while phase II of the mall will be ready in November 2008. [13]
Dewan Undangan Negeri - A new Sarawak State legislative assembly complex. [14]
Federal Administrative Center - A new Federal Administrative Center will be establish in Matang area, costing RM2 billion to build, it expected to be completed by 2025.
Grand Centro - The biggest shopping complex cum hotel apartment project in King's Centre, Kuching, with some

1,200,000 sq ft (0 m)

of gross building area. [15]
Green Heights Mall - Kuching's first suburban neighbourhood small mall, with an international cold storage market, with some 4,000 m² of leasable space, will be open on early 2008. [16]
Imperial Hotel Apartment - The building is consists together with Boulevard Shopping Complex, the hotel apartment will offering up to 700 units of rooms. It expected to be completed by June 2009, will be open on December 2009.
Isthmus Hypermarket Mall - The mall is part of the Kuching City Extension plan, will house a hypermarket & retail shoplots all under one roof, and when completed it expected to be the largest shopping mall in the region.
Kuching Tower - A 315 rooms 5-star hotel cum office complex, standing 39-storey or 150 metres tall, will be Borneo tallest building. [17]
Matang Highway - This RM314.6 million project covers the construction of a 2-lane, dual-carriageway road, a gateway bridge over the Selang Rambungan River and a minor bridge over the Matang Sebubut River. Construction of this highway commenced in July 2002 and is targeted for completion in May 2007. Upon completion, the road will enable direct Kuching-Lundu access, thereby relieving congestion on the existing Matang Road.
Mudajaya New Township - The project comprises a new satellite township to be built on

265 acres (0 km)

of land. The township will be a self-contained township comprising apartments, condominiums, shophouses, shopping complexes, offices, private hospital, public and private schools and college, wet and dry markets, recreational park, town squares, sports and swimming facilities, bus terminal, police station, entertainment centres and hawker centres. The entire project is expected to be completed by 2015 and is expected to generate a total Gross Development Value of more than RM1 billion. [18]
Novotel Interhill Kuching - An international 388 rooms 4-star hotel cum 3-storey up-market shopping centre, with about

140,000 sq ft (0 m)

of retail space, It will be a 23-storey building with 2 underground basements. [19]
One TJ - Sarawak first ICT shopping mall will be develop in the Heights Drive commercial centre, with some

67,500 sq ft (0 m)

of leasable area, it expected to be completed by mid-2008.
Plaza Merdeka - A brand new CBD shopping mall with

350,000 sq ft (0 m)

of nett leasable area (built up -

550,000 sq ft (0 m)

) plus a 290 room Boutique hotel complex (built up -

175,000 sq ft (0 m)

) located in the historic heart of Kuching, it expected to be ready in mid-2010.[20][21][22]
Samariang Mall - A new 3-storey shopping mall located in Bandar Baru Samariang new township.
Sarawak International Medical Centre
The Spring - The largest lifestyle shopping mall in the state, situated in Kenyalang, will be open on early 2008, covering some

420,000 sq ft (0 m)

of net lettable area (built up - 1.2mln sq ft), the anchor tenant is Parkson Grand Department Store. [24]
University Malaysia Sarawak - UNIMAS will have its new campus in Samarahan Division or near the old campus of UNIMAS, it spread out to 2,000 acres (8 km²) of area, the project costing RM1.5 billion, it expected to be completed by 2015.
Education
Kuching is home to the international campus of
Swinburne University of Technology
, a branch of a major university from
Melbourne
,
Australia
. The campus, known as
Swinburne University of Technology Sarawak Campus
, now currently in expansion, is not the only university in Kuching city. Branch campuses of UNITAR and UNIMAS's Medical College are located in Kuching. (Technically, the campuses of
Universiti Malaysia Sarawak
(UNIMAS) and UiTM are in the
Samarahan Division
). The Polytechnic of Kuching is located at the further end of Matang Road in the Serapi Mountain which provides further education at the diploma and certificate levels.
Private education in the city comes in the form of various private colleges as well as training institutes. Notable examples include King Business Institute, IBMS,
Inti College
, SeGI College,
Taylor College
, Chermai College, PTPTL College as well as Stamford College to name a few.
For primary and secondary education, like other towns in Malaysia, Kuching has 'Sekolah Kebangsaan'(National type schools), Chinese schools, mission schools, several international school and minus the Indian School.
The mission schools were founded by the Anglican missionaries (St Thomas' Primary and Secondary School for boys, St Mary's Primary and Secondary Schools for girls), and Catholic missionaries, Mill Hill and De La Salle Brothers (St Joseph's Primary and Secondary School for boys, Catholic English Primary co-ed school, St Teresa's Primary and Secondary School for girls) during Rajah James and Rajah Charles' reign.
Most Chinese schools were built and continuously sponsored by rich Chinese businessmen. The older sekolah kebangsaan were formerly Malay schools which were converted by the Ministry of Education into day school. All schools are now under the charge of the Ministry of Education.
The two International Schools are Lodge School
[4]
and Tunku Putra. These were built to cater to the children of expatriates and parents who wish to have an English-based education for their children.
Transportation
Roads within the city are of a reasonable standard, though traffic congestion often leads to long tailbacks during rush hour, and especially on Saturday mornings. As Kuching is located near the equator, potholes have the tendency to develop on the roads during the monsoon season (usually around the end of the year, coinciding with winter in the northern hemisphere). Roads leading outside of Kuching to the interior are of a slightly more dubious quality but are being upgraded from time to time, although the main resort roads (e.g. leading to
Damai
) are also reasonable.
Transport by taxi is reasonable but it is usually difficult to flag down one on the street since there are only popular amongst tourists. One can get a taxi from the taxi stand near the corner of the Electra House/end of India Street, in front of hotels or by contacting them through the telephone. Intrepid back-packers can try the public transport by antiquated, smoky, non-air-conditioned buses or the 'van sapu' (mini-van converted into mini-buses) which offer cheaper mean of getting to places. Air transport is served by
Kuching International Airport
, 12km away from the city, currently the subject of several expansion projects. Those trying to get a bird-eye's view of the city have the option of hiring a helicopter or small plane from Hornbill Skyways.
Kuching is served by several major bus companies. Among others, Chin Liang Long Motor Vehicle Co. (traditionally blue) serving Kuching South, Matang Transport Company (yellow and orange) serving Matang-Kubah and Petra Jaya Transport Company (Black, yellow and red strips) serving Kuching North. The Sarawak Transport Company (traditionally green) and Bau Transport Company (Red) have routes from Kuching to other smaller towns. A large portion of the buses in service are antiquated and not air conditioned. The fares are low. Although, the routes are poorly documented, the stops have no names and the buses not well known for being punctual - it is not difficult to get to places because Kuching is a friendly city and most are able to communicate in English. For tourists, the State Ministry of Tourism has provided bus shuttles to transport tourists around Kuching.
Road signs adhere to the Road Sign Standards issued by the Ministry of Transportation. Kuching is famous for many large traffic circles or roundabouts. The roundabouts are efficient at handling medium scale traffic. However, as traffic continues to rise in Kuching several roundabouts have given way to traffic lights and over and underpasses. These traffic circles are usually well landscaped.
Kuching, like most towns in Sarawak, has connections to other urban centres and settlements by water transportation. Between the banks of Sarawak River, near the city center, many 'tambang' (small boats) can be seen ferrying passengers from one riverbank to the other. For those staying along the river banks, it is a faster means of getting to the city-proper. The wharf for express boats servicing transport to further areas such as Sibu and Bintulu, is located in the east of the city, near the Sim Keng Hong Port, also known as the Tanah Puteh Port, in Pending.
List of highways in Kuching city
Tourist attractions
Within the town, there are several museums such as the well-known
Sarawak Museum
, Chinese Museum, Cat Museum, etc, which are definitely not to be missed when visiting Kuching. Interesting landmarks and sites are the Astana (the Rajah's former palace), Fort Margherita,
Tua Pek Kong
temple and Main Bazaar. The Kuching waterfront, which is really a riverside esplanade, is situated right next to the main hotels and commercial heartland of the city, and offers a pleasant walk in the evening. When you are tired of strolling, the old shops on the opposite side of the waterfront will gladly sell you all manner of 'antiques' and tradecraft.
Some other interesting areas near the centre of town include Padungan Street, which is the main Chinatown area of the city. Shops here appear virtually unchanged from 20 years ago, and offer fascinating insights into life as it was then. Meanwhile, Carpenter Street and India Street still maintain their olde world charm, though the relentless process of globalisation is slowly encroaching. The old Courthouse building forms the link between Carpenter Street and India Street, and is well worth a quick stroll as you re-live the faded colonial splendour (now restored and modernised). The many well-manicured parks dotted around the city are also great to visit.
Cuisine
Kuching has a number of notable local dishes served at hawker stalls:
Kuching 'Kolo mee' or 'koh-loh mein' (egg noodles, flash-boiled and then served with (classically) garlic, shallots, minced pork, white vinegar, pork oil or in some cases peanut oil and sliced barbecue pork also known as "char siew")this is a widely popular dish with the local population.
Sarawak Laksa (a spicy coconut prawn paste-based broth served with rice vermicelli, egg, prawn, chicken, deep fried tofu and occasionally clams)
Tomato Sauce Mee (crispy noodles served with tomato sauce, vegetables, and meat) or Tomato Sauce Kuay Teow (flat rice noodles) are the most well-known hawker dishes served.
Bubor Cha-cha, a concentrated mixed syrup of sago, agar-agar and sweet potatoes.
Kueh-Chap, Flat rice noodles served with pig entrails, tofu and egg.
Custom ordered dishes (usually called the "special") are available on request. Most hawker stalls serve a variety of these three dishes, but locals often
debate
vigorously as to where to find the best variety. Visitors should be aware that portions are half of what is usually commonly found at Chinatowns in the West.
Kuching has some very good local restaurants, often run by the Chinese residents serving prime local shellfish. Prices are usually very reasonable. For excellent Chinese food, don't miss Fusion Cafe in Jalan Padungan. While global chain outlets (
McDonald's
,
Kentucky Fried Chicken
,
The Coffee Bean and Tea Leaf
) are ubiquitous in the prime commercial complexes, a local fast food chain "Sugarbun" also serves a variety of Malaysian food in a more Western (plastic trays, brightly-lit menus, uniformed staff) style.
Arts, Entertainment and Culture
Kuching is also noted for creative local bands which successfully crossed over from the independent scene to the mainstream such as
Old Automatic Garbage
,
The Times
and Nice Stupid Playground. There are many more local independent bands that are active in the circuit and Kuching is also known as the 'indie rock capital' of East Malaysia. Local entertainment personality/musician/TV host
Jason Lo
is also a Kuching native.
The "Ong" Family name is well-represented in Kuching as local boys made good in the international arena of painting, fashion and film making. The pioneering Ongs have a combined total of 5 roads named after them in the city: namely, 1) (Ong) Ewe Hai Street 2) Ong Tiang Swee Road 3) Ong Kwan Hin Road 4) Ong Hup Leong Road 5) Tan Sri Ong Kee Hui Road
Ramsay Ong was a pioneer and at the vanguard of the "Batik painting" movement in the early 1970s and is world renown with his paintings in art museums all over the world. Today he has his own art gallery called "Artrageously Ramsay Ong" at Main Bazaar Kuching.
Edric Ong, an architect by profession is the world's foremost expert in Iban textile fabric designs. He also designed the famed Sarawak Cultural Village amongst others. He designs fashion and art pieces which have won many UNESCO awards for design and has his own "Edric Ong Gallery" at 12 Ong Kwan Hin Rd.
Edgar Ong is instrumental in bringing many film projects to Sarawak (and Sabah) both as film locations scout, film production manager and producer. He has successfully promoted Sarawak as a unique film location since 1987. The world famous "Rainforest World Music Festival" held here every July since 1988 was the brainchild of Edric & Edgar Ong, together with Canadians Randy Raine-Reusch and Robert Basuik who jointly initiated and founded the Fest in late 1987. Through the auspices of Society Atelier Sarawak it was eventually handed over to the Sarawak Tourism Board to organise and run.
External links
References
Cities in Malaysia
Alor Star •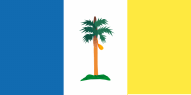 George Town •
Ipoh •
Johor Bahru •
Kota Kinabalu •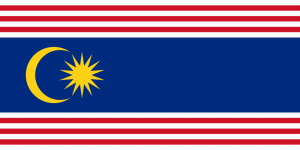 Kuala Lumpur •
Kuching •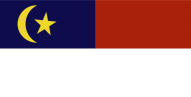 Malacca Town • Miri •
Petaling Jaya •
Shah Alam
country
,
state
, and
nation
can have various meanings. Therefore, diverse lists of these entities are possible. Wikipedia offers the following lists:

.....

Click the link for more information.
Malaysia
This article is part of the series:
Politics of Malaysia
---
Constitution
Social contract
Yang di-Pertuan Agong
Mizan Zainal Abidin
Cabinet
.....
Click the link for more information.
Motto
"Bersekutu Bertambah Mutu"
"Unity Is Strength" 1
Anthem
Negaraku
.....
Click the link for more information.
States and Territories of MalaysiaSarawak
سراو?
Flag'' Coat of arms''
State motto:
Bersatu, Berusaha, Berbakti
State anthem:
.....
Click the link for more information.
19th century -
20th century
- 21st century
1950s 1960s 1970s - 1980s - 1990s 2000s 2010s
1985 1986 1987 -
1988
- 1989 1990 1991
Year
1988
(
MCMLXXXVIII.....
Click the link for more information.
A
mayor
(from the Latin
māior
, meaning "larger", "greater") is the modern title of the highest ranking municipal officer.
In many systems, the mayor is an elected politician who serves as chief executive and/or ceremonial official of many types of
.....
Click the link for more information.
Area
is a physical quantity expressing the size of a part of a surface. The term
Surface area
is the summation of the areas of the exposed sides of an object.
Units
Units for
measuring surface area
include:
square metre = SI derived unit
.....
Click the link for more information.
square mile
is an imperial and US unit of area equal the area of a square of one statute mile. It should not be confused with the archaic
miles square
, which refers to the number of miles on each side squared.
.....
Click the link for more information.
Population density
is a measurement of population per unit area or unit volume. It is frequently applied to living organisms, humans in particular.
Biological population densities
.....
Click the link for more information.
time zone
is a region of the Earth that has adopted the same standard time, usually referred to as the
local time
. Most adjacent time zones are exactly one hour apart, and by convention compute their local time as an offset from UTC (see also Greenwich Mean Time).
.....
Click the link for more information.
Malaysian Standard Time
(MST; Malay: Waktu Piawai Malaysia) is a standard time used in Malaysia, eight hours ahead of Greenwich Mean Time and Coordinated Universal Time. Between the end of the Second World War and the formation of Malaysia in 1963, it was known as
.....
Click the link for more information.
UTC+8
is a band of timezones separated from the Greenwich Mean Time by 8 hours.
UTC+8 is a possible candidate for ASEAN Common Time.
Timezones
Australian Western Standard Time
Chinese Standard Time
Chungyuan Standard Time
Hong Kong Time
.....
Click the link for more information.
Daylight saving time
(
DST
; also
summer time
in British English) is the convention of advancing clocks so that afternoons have more daylight and mornings have less.
.....
Click the link for more information.
Coordinated Universal Time
(
UTC
) is a high-precision atomic time standard. UTC has uniform seconds defined by International Atomic Time (TAI), with leap seconds announced at irregular intervals to compensate for the earth's slowing rotation and other discrepancies.
.....
Click the link for more information.
Allamanda
L.
Species
See text.
Allamanda
, also known as
Yellow Bell
,
Golden Trumpet
or
Buttercup Flower
, is a genus of tropical shrubs or vines with hairy seeds, native to South and Central America.
.....
Click the link for more information.
East Malaysia
consists of the Malaysian states of Sabah and Sarawak, located on the island of Borneo to the east, across the South China Sea from Peninsular Malaysia (West Malaysia) which is located on the Malay Peninsula.
.....
Click the link for more information.
States and Territories of MalaysiaSarawak
سراو?
Flag'' Coat of arms''
State motto:
Bersatu, Berusaha, Berbakti
State anthem:
.....
Click the link for more information.
August 1
is the 1st day of the year (2nd in leap years) in the Gregorian calendar. There are 0 days remaining.
Events
.....
Click the link for more information.
19th century -
20th century
- 21st century
1950s 1960s 1970s - 1980s - 1990s 2000s 2010s
1985 1986 1987 -
1988
- 1989 1990 1991
Year
1988
(
MCMLXXXVIII.....
Click the link for more information.
Districts
in Malaysia are known as
Daerah
or
Jajahan
(in Kelantan). A district governed directly by the federal government is known as a Federal Territory, and they are Kuala Lumpur, Putrajaya, and Labuan.
.....
Click the link for more information.
Divisions of SarawakKuching
Division office location Kuching
Resident --
Local area government(s) Dewan Bandaraya Kuching Utara (DBKU)
Majlis Bandaraya Kuching Selatan (MBKS)
Majlis Perbandaran Padawan (MPP)
Majlis Daerah Bau (MDB)
.....
Click the link for more information.
Local governments
are administrative offices that are smaller than a state or province. The term is used to contrast with offices that stand naked nation-state level, which are referred to as the central government, national government, or (where appropriate) federal government.
.....
Click the link for more information.
Rural
areas (also referred to as "the country",
countryside
) are sparsely settled places away from the influence of large cities. Such areas are distinct from more intensively settled urban and suburban areas, and also from unsettled lands such as outback, American Old West
.....
Click the link for more information.
The term
Bako
may refer to:
Brigitte Bako, actress
Bako Sahakyan - president of Nagorno-Karabakh
Paul Bako, baseball player
Bako National Park
Bako language
Bako, Ethiopia
Bakó, the Hungarian name for Bacău
Bakersfield, California.
.....
Click the link for more information.
Kuching City Centre
is the major city area in both Kuching north and south in Kuching, Sarawak, Malaysia.
List of attractions
Kuching Waterfront
Cat's statue
Padang Merdeka
Brooke Memorial
Old Post Office
Warrior's Memorial
Old town hall
.....
Click the link for more information.
Petra Jaya
is a suburb of Kuching, Sarawak, Malaysia. The Kuching North City Hall (DBKU) headquarters is located here.
History
The suburb was founded in the 1970s.
.....
Click the link for more information.
Mount Santubong
(Malay:
Gunung Santubong
) is a mountain in the Malaysian state of Sarawak. It is located about 35 km north of the state capital Kuching.
On a clear day, it can be seen from Kuching. The mountain and its surrounding area is a popular tourist attraction.
.....
Click the link for more information.
Kuching City Centre
is the major city area in both Kuching north and south in Kuching, Sarawak, Malaysia.
List of attractions
Kuching Waterfront
Cat's statue
Padang Merdeka
Brooke Memorial
Old Post Office
Warrior's Memorial
Old town hall
.....
Click the link for more information.
Padungan
is a main city area of Kuching, Sarawak, Malaysia. The Kuching South City Council (MBKS) headquarters is located there.
.....
Click the link for more information.
Motto
"Always in service with God's guidance"
(translation)
Anthem
Allah Peliharakan SultanGod Bless the Sultan
.....
Click the link for more information.
This article is copied from an
article on Wikipedia.org
- the free encyclopedia created and edited by online user community. The text was not checked or edited by anyone on our staff. Although the vast majority of the wikipedia encyclopedia articles provide accurate and timely information please do not assume the accuracy of any particular article. This article is distributed under the terms of
GNU Free Documentation License
.