Orissa
Coordinates:
Orissa
pronunciation
(
Oriya
: ଓଡ଼ିଶା), is a
state
situated on the east coast of
India
.
Orissa is a littoral state of India with a long coastline and a storehouse of mineral wealth. Because of its mineral wealth and strategic location it attracts foreign investment in steel, aluminum, power, refineries, and infrastructure. Orissa is also emerging as a player in the outsourcing
IT (Information Technology)
and IT services industry. The total planned investment in the state is projected to be 90 billion
U.S. dollars
. However, there are environmental concerns and land acquisitions for some of these projects have been opposed by the local people.
The relatively unindented coastline (c.200 mi/320 km long) lacks good ports, except for the deepwater facility at
Paradip
. The narrow, level coastal strip, including the
Mahanadi
River delta, is exceedingly fertile. Orissa is home to the
Hirakud Dam
, one of the longest dams in the world. Rainfall is heavy and regular, and two crops of rice (by far the most important cereal) are grown annually.
The coastal alluvial plain is inhabited by the non-tribal speakers of the Oriya language. The interior, inhabited largely by the indigenous people known as
Adivasis
is hilly and mountainous. Orissa is subject to intense
cyclones
; in October 1999,
Tropical Cyclone 05B
caused severe damage and some 10,000 deaths.
Orissa has several popular tourist destinations.
Puri
, with the
Jagannatha
's temple near the sea, and
Konark
, with the Sun Temple, are visited by thousands of tourists every year. Along with the Lingaraja Temple of
Bhubaneswar
, the Jagannatha Temple and the Sun Temple of
Konark
are important in the archaeological history of India.
Geography
The capital of Orissa is
Bhubaneshwar
. It is famed for its magnificent temples, numbering around a thousand. The city of
Puri
is nearby, at a distance of around sixty kilometers on the coast of the
Bay of Bengal
.
Puri
is a famous holy city and the site of the annual festival of the deity Jagannath. It is one of the four Dhams (holy places) of
Hinduism
. The world-famous "car festival" (rath yatra) occurs in Puri.
The
Chota Nagpur
plateau occupies the western and northern portions of the state, while along the coast are fertile alluvial plains and the valleys of the
Mahanadi
,
Brahmani
, and
Baitarani
rivers, which empty into the Bay of Bengal. These alluvial plains are home to intensive rice cultivation.
Although Orissa's much of the forest cover has been denuded lately, one of the greatest attractions of Orissa is its still vast expanses of unspoiled natural landscape that offer a protected yet natural habitat to the state's incredible wildlife. There are many wildlife sanctuaries in Orissa. The
Simlipal National Park
Tiger Reserve is a huge expanse of lush green forest with waterfalls, inhabited by tigers, elephants, and other wildlife. The
Bhitarkanika Wildlife Sanctuary
has been protecting estuarine crocodiles since 1975.
Chilka Lake
, a brackish water coastal lake on the
Bay of Bengal
, south of the mouth of the
Mahanadi River
, is the largest coastal lake in India. It is protected by the
Chilka Lake
Bird Sanctuary, which harbors over 150 migratory and resident species of birds.
The highest mountain peak in the state is Deomali (1672 m), it is situated in Koraput district. It is also the tallest peak of the Eastern Ghats. It is part of the Chandragiri-Pottangi mountain system. Location: 18°40'3"N 82°58'59"E ().
Culture
The official language of the state, spoken by the majority of the people is
Oriya
.
Oriya
belongs to the
Indo-Aryan
branch of the
Indo-European
language family
, and is closely related to
Bengali
and
Assamese
. A few tribal languages belonging to the
Dravidian
and
Munda
language families are still spoken by the
Adivasis
(original inhabitants) of the state. The state has a very opulent cultural heritage, one of the richest in
India
. The capital city of
Bhubaneswar
is known for the exquisite temples that dot its landscape. The famous classical dance form,
Odissi
originated in Orissa. Contemporary Orissa has a proud cultural heritage that arose due to the intermingling of three great religious traditions -
Hinduism
,
Buddhism
and
Jainism
. Orissa is also known as Odisha. The culture of the Adivasis (the original inhabitants of India) is an integral part of modern Orissan heritage.
Odissi
or
Orissi
music is usually classified as a kind of
Hindustani
classical music of northern India, although some aspects of
Odissi
are quite distinct. Odissi has a long, unbroken tradition of 2,000 years, and finds mention in the
Natyashastra
of
Bharatamuni
, possibly written circa 200 BC. However, the dance form nearly went extinct during the British period, only to be revived after India's independence by a few proponents, such as Guru Deba Prasad Das, Guru Mayadhar Raut, Guru Pankaj Charan Das, Guru Mahadev Rout, Guru Raghu Dutta, and Guru Kelu Charan Mahapatra. Odissi classical dance is about the divine love of Krishna and his consort Radha, mostly drawn from compositions by the notable Oriya poet
Jayadeva
, who lived in the twelfth century AD.
Other cultural attractions include the Jagannatha Temple in
Puri
, known for its annual Rath Yatra or Car Festival, the unique and beautiful applique artwork of Pipili, silver filigree ornamental works from
Cuttack
, the
Patta chitras
(palm leaf paintings), famous stone utensils of
Nilgiri
(Balasore) and various tribal influenced cultures. The Sun temple at Konark is famous for its architectural splendor.
History
Orissa has a history spanning a period of over 2000 years. The history of Orissa is in many ways atypical from that of the northern plains and many of the common generalizations that are made about Indian history do not seem to apply to the Oriya region. The word
Oriya
is an anglicised version of
Odia
which itself is a modern name for the
Odra
or
Udra
tribes that inhabited the central belt of modern Orissa. Orissa has also been the home of the Kalinga and Utkal tribes that played a particularly prominent role in the region's history, and one of the earliest references to the ancient Kalingas appears in the writings of Vedic chroniclers. In the 6th C. BC, Vedic Sutrakara Baudhayana mentions Kalinga as being beyond the Vedic fold, indicating that Brahminical influences had not yet touched the land. Unlike some other parts of India, tribal customs and traditions played a significant role in shaping political structures and cultural practices right up to the 15th C. when Brahminical influences triumphed over competing traditions and caste differentiation began to inhibit social mobility and erode what had survived of the ancient republican tradition.
In ancient times, it was the proud kingdom of
Kalinga
. Kalinga was a major seafaring nation that controlled and traded with most of the sea routes in the Bay of Bengal. For several centuries, a substantial part of South Asia & Southeast Asia was under its cultural influence. The temple at
Angkor Wat
is a fine example of Oriya-influenced Indian architecture. Some parts of Southern and South Eastern Asia such as
Sri Lanka
,
Cambodia
,
Java
,
Sumatra
,
Bali
,
Vietnam
and
Thailand
were colonized by people from Orissa. In
Malaysia
, Indians are still referred as Kalings because of this. Many illustrious Sri Lankan kings such as Nisanka Malla and Parakarama Bahu claim Kalinga origin. The king who destroyed the
Sinhalese
Buddhist control of Northern Sri Lanka and established a Hindu Kingdom in
Jaffna
was known as Kalinga Magha. One theory holds that the name of the country "Siam" for
Thailand
is derived from Oriya/Sanskrit
Shyamadesha
. The
Angkor Wat
in
Cambodia
is Orissan, with local variations. Bali in Indonesia still retains its Orissan-influenced Hindu heritage.
A major turning point in world history took place in Orissa. The famous
Kalinga war
that led emperor
Ashoka
to embrace non-violence and the teachings of
Buddha
was fought here in 261 BC. Ashoka's military campaign against Kalinga was one of the bloodiest in Mauryan history on account of the fearless and heroic resistance offered by the Kalingas to the mighty armies of the expanding Mauryan empire. Perhaps on account of their unexpected bravery, emperor
Ashoka
was compelled to issue two edicts specifically calling for a just and benign administration in Kalinga. Later on, Asoka was instrumental in spreading Buddhist philosophy all over Asia.
In the third century BC, Kalinga flourished as a powerful kingdom under the
Jaina
king, Kharavela. He ruled all the way down south to include parts of the
Tamil
country. He built the superb monastic caves at Udayagiri and Khandagiri. Subsequently, the kingdom was ruled under various monarchs, such as
Samudragupta
and Sasanka. It also was a part of
Harsha
's empire. In 795 AD, the king Yayati Kesari I of Kesari dynasty united Kalinga, Kosala and Utkala into a single empire. He is also supposed to have built the first Jagarnnath Temple at Puri although the current structure of the temple is entirely different and was built by Kings Choda Gangadeva and Ananga Bhimadeva of the Ganga Dynasty in the 12th century. The famous Lingaraja temple in Bhubaneswar was started by Keshari dynasty king Yayati Keshari III and completed by his son Lalatendu Keshari in the 10th century. King Narasimha Dev is reputed to have built the magnificent Sun Temple in
Konark
. Although now largely in ruins, the temple may have rivaled the
Taj Mahal
in splendour.
The
Moguls
conquered Bengal and Orissa in 1576; however, Orissa was subsequently ceded to the
Marathas
in 1751.
In 1803, the British under the
British East India Company
occupied Orissa after the
Second Anglo-Maratha War
. In 1823, Orissa was divided into the three districts of
Cuttack
,
Balasore
and
Puri
, and a number of native tributary states. Orissa was administered as part of the
Bengal Presidency
. Following famine and floods in 1866, large scale
irrigation
projects were undertaken in the last half of the 19th century. The coastal section was separated from Bengal and made into the
Province of Bihar and Orissa
in 1912, in response to local agitation for a separate state for
Oriya
-speaking peoples. In 1936,
Bihar
and Orissa were split into separate provinces.
Following Indian independence, the area of Orissa was almost doubled and the population was increased by a third by the addition of 30 former
princely states
. In 1950, Orissa became a constituent state in the
Union of India
.
Economy
Macro-economic trend
This is a chart of trend of gross state domestic product of Orissa at market prices
estimated
by
Ministry of Statistics and Programme Implementation
with figures in millions of Indian Rupees.
| | |
| --- | --- |
| Year | Gross State Domestic Product |
| 1980 | 37,080 |
| 1985 | 68,230 |
| 1990 | 109,040 |
| 1995 | 271,180 |
| 2000 | 387,280 |
Orissa's gross state domestic product for 2004 is estimated at $18 billion in current prices.
Following India's independence, Orissa has not been a focus of investment by the central government, causing its infrastructure and educational standards to lag behind the rest of the nation. For instance, only about 20% of the road network is paved. In rural areas over 65% of the
population
have no access to safe drinking water. This has led to widespread belief among the local population that Orissa is a neglected state.
Industrial growth
Orissa has abundant natural resources and a large coastline. It contains a fifth of India's
coal
, a quarter of its
iron ore
, a third of its
bauxite
reserves and most of the
chromite
. Rourkela Steel Plant
[1]
was the first integrated steel plant in the Public Sector in India. It receives unprecedented investments in steel,
aluminium
, power, refineries and ports. India's topmost IT consulting firms, including
Satyam Computer Services
,
TCS (Tata Consultancy Services)
,
MindTree Consulting
, Hexaware Technologies,
PricewaterhouseCoopers
and
Infosys
have large branches in Orissa.
IBM
,
Syntel
,
Bosch
and
Wipro
are setting up development centers in Orissa. So far, two of the
S&P CNX 500
conglomerates have corporate offices in Orissa
viz.
National Aluminium (2005 gross income Rs.51,162 million) and Tata Sponge Iron (2005 gross income Rs.2,044 million).
Orissa is notable as one of the first Indian states to have tackled its structural problems during the post 1994 Indian economic reforms. Orissa was the first state in India to begin to privatise its electricity transmission and distribution businesses. Over the period between 1994 and 2000 Orissa's former state electricity board (SEB) was restructured to form Gridco. This corporation was then divided into Transco and a collection of distribution companies. Attempts were then made to sell the distribution companies to the private sector. Like many other states, in 1996 Orissa was losing over 50% of the electricity it was delivered. The scale and importance of these reforms is notable and an important milestone in India's dramatic economic development.
Recently the number of companies who have signed Memoranda of Understanding (MoUs) to set up steel plants in the state has gone up to 50, including Posco of
South Korea
which has agreed to construct a mammoth $12 billion steel plant near Paradip port. It would be the largest single investment in India's history. Arcelor-Mittal has also announced plans to invest in another mega steel project amounting to $10 billion. Russian major Magnitogorsk Iron and Steel Company (MMK) plans to set up a 10 MT steel plant in Orissa too. The state is attracting an unprecedented amount of investment in aluminum, coal-based power plants, petrochemicals, and information technology as well. In power generation, Reliance Industries (Anil Ambani Group) is putting up the world's largest power plant with an investment of US $13 billion at Hirma in Jharsuguda district. Vedanta Resources' 1.4 million tonne alumina project in
Kalahandi
district is the largest investment in aluminium. Vedanta has also announced a $ 3.2 billion dollar huge private University project on the lines of the Ivy League Universities, which is unprecedented in the history of education in India.
The Central Government has agreed to accord SEZ (Special Economic Zone) status to eight sites in Orissa among which are Infocity at Bhubaneswar and Paradip.
Infrastructure development
Although
Paradip
is Orissa's only large port, the coastal towns of Dhamra and Gopalpur are being developed into major ports as well. The government of India has selected the coastal region of Orissa, stretching from
Paradip
in the north to
Gopalpur
in the south to be developed as one of the five or six Special Economic Regions (SERs) of the country. The government of India and the state government of Orissa would work together to erect world class infrastructure in this region along the lines of the
Rotterdam
,
Houston
, and
Pudong
regions. This would stimulate further private investment in petrochemicals, steel, and manufacturing. A recent Morgan Stanley report forecasts that Orissa would be flooded with massive investments for manufacturing related activities in the same manner that Bangalore had attracted software investment in the 1990s. The scale of the investments in Orissa would, however be much higher. As of July 2006, the total planned investment in the state is a whopping $90 billion. This includes some investment in research, education, hospitals, roads, ports, airports, and hotels. There are many multi-state irrigation projects in development, including
Godavari River Basin Irrigation Projects
.
Hotels & tourism
The state is rich in flora and fauna and historical sites dating back to the
Stone Age
. Sites like Bhitarkanika, Chilika, Nandankanan, Gopalpur and Simlipal are areas of great biological diversity. Passes and permits must be procured from the concerned authorities before entering these areas. It is also advisable to recruit a trained guide since these areas are peopled by tribals whose dialects vary widely and are very sensitive to foreign intrusion.
Historical sites such as Khandagiri, Lingaraj Temple, Cave sites in Boudh, Malkangiri and elsewhere have been developed. Many Five Star hotels have come up in Bhubaneswar and Government rest houses, circuit houses and Dak Bungalows dot the interior of the state.
Demographics
Orissa has a
population
of 32 million. About 87% of the
population
live in the
villages
and one third of the
rural
population
does not own any land other than homesteads. 25% of Orissa's
Population
is
Tribal
.
Religion
Orissa is an
Hindu
majority state with
Hindus
forming 91.35% of the population.
[2]
This places Orissa as the 3rd most Hindu majority state (in terms of percentage) in
India
. Islam is practiced by 5.5% of the population, followed by Christianity with 1.0%.
[3]
Other faiths comprise less than 1.0%.
[4]
The religion of ancient Kalinga was Jainism. Rishabhnath and Parshvanath the first among the Jaina tirthankars preached and were revered in this land. Kalinga is also well mentioned and its history documented in Jain texts. Kalinga's Jain traditions were a major cause for inciting the attacks first by Mahapadma Nanda and later by Ashoka who were egged on by courtiers and advisers. The Khandagiri and Udaygiri caves are among the only stone monuments dedicated to the Jain religion which still survive. They were constructed by Emperor Kharavela and his courtiers. Nanda attacked Kalinga and looted several parts of the state. He also took away the idol of Lord
Rishabhdev
to Magadha. But when
Kharvela
came in power he convulsed Nanda and brought back the idol of Lord
Rishabdev
, the symbol of pride for Kalinga.
Jain
texts have praised him as "Mahamegh Vahana Jain Raja Paramarhat
Kharvela
". These inscriptions are there in the
jain
caves of Udai Giri & Khanda Giri.
Perhaps the most well-known temple in Orissa is the
Konark
Temple. This is also known as the Sun Temple and is famous for its exquisite Orissan style of architecture. The Konark temple was built in the 13th century A.D. It includes in its decoration many vignettes of military life. The thousands of elephants marching around the base of the temple demonstrate pride in the superb war elephants for which Orissa was famous.
The capital city of Bhubaneswar has some magnificent temples, including the Lingaraja temple, and the Mukteswar temple. Not surprisingly, it is called the
Temple City
of India.
Politics
The state is governed by a chief minister and cabinet responsible to an elected unicameral legislature and by a governor appointed by the president of India. Biju Janata Dal (BJD)and its ally Bharatiya Janata Party (BJP) are the current ruling parties with Indian National Congress (INC) in the opposition.
Education
The ruins of a major ancient university and center of Buddhist learning, Ratnagiri, were recently discovered in Orissa. Scholars from far away lands, such as Greece, Persia and China used to study philosophy, astronomy, mathematics and science at this famed University. Taxila, Nalanda and Ratnagiri are amongst the oldest universities in the world. The ruins of Ratnagiri University have not been fully excavated yet.
Entry to various institutes of higher education is through a centralised
Joint Entrance Examination
, conducted by the
Biju Patnaik University
and more recently through the Common Entrance Test (CET) conducted by Orissa Private Engineering College Association (OPECA) & Orissa Private Medical College Association (OPMCA), where seats are provided according to order of merit.
One of the prestigious institutions of India, National Institute of Technology, is also situated in Rourkela. National Institute of Technology was upgraded from Regional Engineering College.
One of the two Indian Institute of Mass Communication [IIMC] situated in [(Dhenkanal)]. This is a premier institute for mass communication & journalism.
The
Xavier Institute of Management, Bhubaneswar
(XIMB) is a premier business school of national and international significance located in the state capital. The
National Institute of Science Education and Research, Bhubaneswar
(
NISER
) is another premier educational cum research institution that is being set up. It will be built along the lines of the reputed
IISc
, Bangalore. The idea of building a national level medical school and hospital, the All India Institute of Medical Sciences (AIIMS), as well as an Indian Institute of Information Technology (
IIIT
) in the state capital, Bhubaneswar have also been mooted. Meanwhile Vedanta University Project, a not-for-profit initiative by the Anil Agarwal Foundation, is an epoch-making dream to have a world class centre for lerning and research on the picturesque Puri-Konark marine drive in Orissa. It will have about 1,00,000 students with an international mix of students pursuing around 95 diverse streams of learning in a sprawling campus of around 56 million sq. ft built up area supported by state of the art, IT & Communications systems. Even more recently, Reliance industries has expressed its intention of establishing a new Dhirubhai Ambani Institute of Information and Communication Technology (DA-IICT), as well as a health city for medical education and research in Bhubaneswar. The Indian Ministry of Human Resources Development had also announced its intention of creating two IITs in Orissa, one of which possibly was planned to have been accomplished by upgrading the prestigious University College of Engineering, Burla, under the 11th five year plan. Unfortunately, the ministry shifted the IIT to Andhra Pradesh. As of now, Orissa receives the lowest per capita investment of all 28 states from the central government towards human resource development. This has led to widespread protest throughout Orissa.
See Also List of Colleges and Universities in Orissa, India
See Also List of Higher education in Orissa
See Also Orissa IIT Controversy
See Also First 24X7 eportal about Orissa education(www.eduorissa.com)
Transportation
Orissa is connected to India and to the world through roads, railways, airports, and seaports.
Airports
Operational
Keonjhar Airport
Rourkela Airport
Defence
Non-operational
Jharsuguda Airport
Jayapur Airport
Utkela Airport
Seaports
Port of Dhamara (Work has been started.)
Port of Gopalpur (Commenced Operation From January 2007 As Seasonal Port)
Districts
Towns and Cities
References
External links
Government Links
Commercial/Private Links
A nice Online Trip Portal Is coming Only for Orissa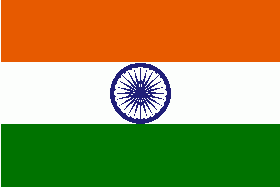 India
This page is currently protected from editing until disputes have been resolved.
Protection is not an endorsement of the current
[ version]
([ protection log])
.
.....
Click the link for more information.
geographic coordinate system
enables every location on the earth to be specified by the three coordinates of a spherical coordinate system aligned with the spin axis of the Earth.
.....
Click the link for more information.
The
geography of India
is diverse, with landscape ranging from snow-capped mountain ranges to deserts, plains, rainforests, hills, and plateaus. India comprises most of the Indian subcontinent situated on the Indian Plate, the northerly portion of the Indo-Australian Plate.
.....
Click the link for more information.
States:
Andhra Pradesh
Arunachal Pradesh
Assam
Bihar
Chhattisgarh
Goa
Gujarat
Haryana
Himachal Pradesh
Jammu and Kashmir
Jharkhand
Karnataka
Kerala
Madhya Pradesh
Maharashtra
Manipur
.....
Click the link for more information.
Coordinates:
Bhubaneswar
pronunciation
.....
Click the link for more information.
Coordinates:
Bhubaneswar
pronunciation
.....
Click the link for more information.
district
is an administrative division of a state in India. India is divided into twenty-eight states, six Union territories (UT) and one national capital territory. Each state or UT is subdivided into districts for administration purposes.
.....
Click the link for more information.
This article or section needs
sources or references
that appear in reliable, third-party publications. Alone, primary sources and sources affiliated with the subject of this article are not sufficient for an accurate encyclopedia article.
.....
Click the link for more information.
Oriya
may refer to:
The Oriya language of Orissa, India
The Oriya script
The Oriya people
.....
Click the link for more information.
Governors of Orissa
#
Name
Took Office
Left Office
1 Sir John Austen Hubback 01.04.1936 11.08.1938
2 Mr. George Townsend Boag (Acting) 11.08.1938 07.12.1938
3 Sir John Austen Hubback 08.12.1938 31.03.1941
4 Sir Howthorne Lewis 01.04.
.....
Click the link for more information.
Murlidhar Chandrakant Bhandare
(born December 10 1928 in Mumbai) is the Governor of Orissa, a senior Indian National Congress leader from Maharashtra, and a former Rajya Sabha member.
.....
Click the link for more information.
#
Name
Took Office
Left Office
1 Harekrushna Mahatab 15-08-1947 12-05-1950
2 Nabakrushna Choudhury 12-05-1950 15-10-1956
3 Harekrushna Mahatab 15-10-1956 25-02-1961
4 Bijayananda Pattanaik 28-06-1961 02-10-1963
.....
Click the link for more information.
Naveen Patnaik
is the Chief Minister of Orissa, India. He is the son of the late Biju Patnaik, former Chief Minister of Orissa. His sister Gita Mehta is a world-renowned author (Karma Cola) and is the wife of Sonny Mehta, Editor-in-Chief of Alfred A. Knopf, New York.
.....
Click the link for more information.
India
This article is part of the series:
Politics and government of
India
---
Union GovernmentConstitution
Constitution of India
Fundamental Rights,
Directive Principles
and Fundamental Duties

Executive.....
Click the link for more information.
Unicameralism
is the practice of having only one legislative or parliamentary chamber. Many countries with unicameral legislatures are often small and homogeneous unitary states and consider an upper house or second chamber unnecessary.
.....
Click the link for more information.
ISO 3166-2
is the second part of the ISO 3166 standard published by the International Organization for Standardization (ISO). It is a geocode system created for coding the names of country subdivisions and dependent areas.
.....
Click the link for more information.
geographic coordinate system
enables every location on the earth to be specified by the three coordinates of a spherical coordinate system aligned with the spin axis of the Earth.
.....
Click the link for more information.
Oriya
may refer to:
The Oriya language of Orissa, India
The Oriya script
The Oriya people
.....
Click the link for more information.
States:
Andhra Pradesh
Arunachal Pradesh
Assam
Bihar
Chhattisgarh
Goa
Gujarat
Haryana
Himachal Pradesh
Jammu and Kashmir
Jharkhand
Karnataka
Kerala
Madhya Pradesh
Maharashtra
Manipur
.....
Click the link for more information.
This page is currently protected from editing until disputes have been resolved.
Protection is not an endorsement of the current
[ version]
([ protection log])
.
.....
Click the link for more information.
Information technology
(
IT
), as defined by the Information Technology Association of America (ITAA), is "the study, design, development, implementation, support or management of computer-based information systems, particularly software applications and computer hardware.
.....
Click the link for more information.
United States dollardólar estadounidense

(Spanish)


dólar amerikanu

(Tetum)


dólar americano.....

Click the link for more information.
Coordinates:
Paradip
is a town and a notified area committee in Jagatsinghapur District in the Indian state of Orissa.
Geography
coor title dm|20|19|N|86|37|E|region:IN_type:city
Economy
Port of Paradip.....
Click the link for more information.
The Mahanadi rises in the highlands of Chhattisgarh. It flows through
Orissa
to reach the Bay of Bengal. The length of the river is about 860 km. Its drainage basin is shared by Maharashtra, Chhattisgarh, Jharkhand, and Orissa.The
Mahanadi River
is a river in eastern India.
.....
Click the link for more information.
This article or section needs copy editing for grammar, style, cohesion, tone and/or spelling.
You can assist by [ editing it] now. A how-to guide is available, as is general .
This article has been tagged since
January 2007
.
.....
Click the link for more information.
Ādivāsīs
(in Devanagari script: आदिवासी), literally "original inhabitants", comprise a substantial indigenous minority of the population of India.
.....
Click the link for more information.
Cyclone
may refer to several different things:
Cyclone, a rotating air mass associated with storms and tornadoes
Cyclone, slang term for the muscle relaxant cyclobenzaprine
Cyclone frozen treat, made by Nestlé
In
technology
:
.....
Click the link for more information.
1999 Orissa cyclone
Category 5 tropical cyclone (SSHS)
---
Formed
October 25, 1999
Dissipated
November 3, 1999
Highest
winds
0 km/h (0 mph) (1-minute sustained)
Lowest pressure.....
Click the link for more information.
Coordinates:
Puri
pronunciation
is a city in the east Indian state of Orissa. The city is famous for its Jagannath temple.
.....
Click the link for more information.
Jagannath
is a Sanskrit name used to describe a deity form of Krishna. The term means master (
nath
) of the universe (
jagat
). Jagannath is considered amongst Vaishnavas to be a very merciful form of Krishna.
.....
Click the link for more information.
This article is copied from an
article on Wikipedia.org
- the free encyclopedia created and edited by online user community. The text was not checked or edited by anyone on our staff. Although the vast majority of the wikipedia encyclopedia articles provide accurate and timely information please do not assume the accuracy of any particular article. This article is distributed under the terms of
GNU Free Documentation License
.